Lucknow, February 28: In Uttar Pradesh, BJP has urged the Election Commission to increase the voting time by one hour since VVPAT machines take more time in voting. A delegation of the party headed by state Vice President JPS Rathaur met the visiting Election Commission team led by Chief Election Commissioner Sunil Arora in Lucknow.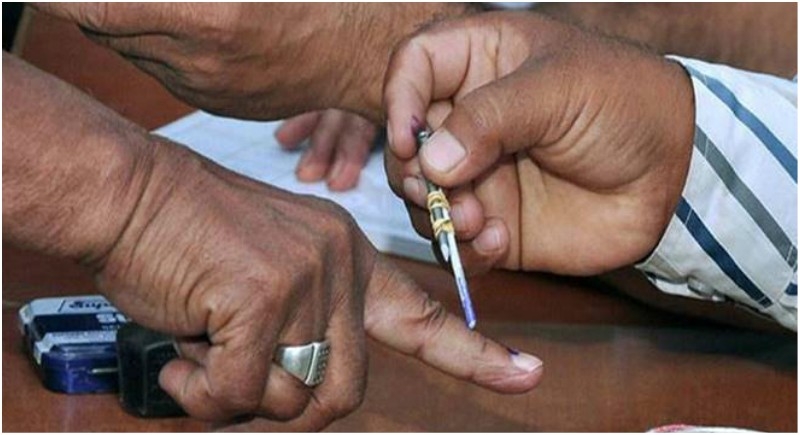 Arora is accompanied by his deputies Ashok Lavasa and Sushil Chandra. The BJP delegation also demanded that the tracking-ID of the postal ballot should be generated within 24 hours of issuance of the notification, so that votes of jawans of the Army, para-military and officials posted in remote areas can be registered well before the counting of votes. The delegation of other parties also met the Election team and gave their suggestions.
The poll body arrived yesterday on a three-day visit to the state to assess Lok Sabha poll preparedness. On the first day of the visit, the team held a meeting with representatives of different political parties.
The Chief Electoral Office informed that the Election Commission will today hold a meeting with the District Magistrates and police chiefs of all Lok Sabha constituencies, along with Divisional Commissioners and DIGs and IGs.
March 1 team will meet with Chief Secretary, DGP, Principal Secretary Home and Principal Secretary Excise of state. Before winding up the visit, the Chief Election Commissioner would address a press conference about the outcome of these meetings