Lucknow, February 4: One of the biggest human religious gathering festivals Kumbh Mela is going on with a grand celebration and enthusiasm with a combination of spirituality. We have seen many pictures of Kumbh Mela but these pictures are bit special as they have been clicked from the Space by India's high-resolution earth imaging satellite CartoSat-2.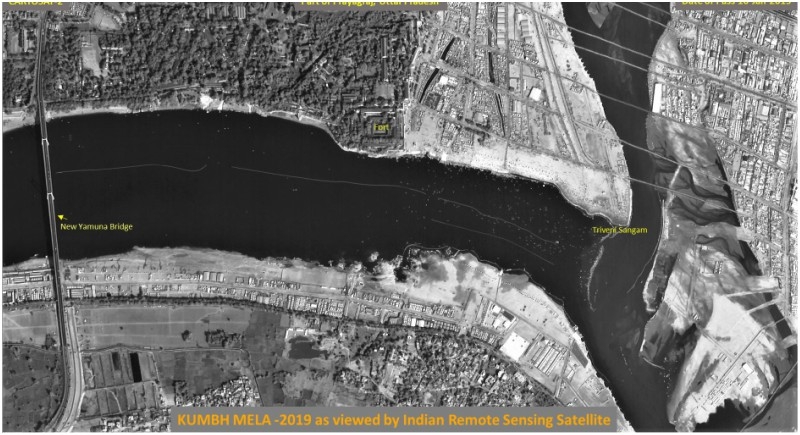 The images, from the Kumbh Mela in Uttar Pradesh's Prayagraj, were captured on January 16 and released today by the Indian Space Research Organisation. The black and white images from the satellite clearly show the Sangam, the confluence of three holy rivers: the Ganga, the Yamuna, and a mythical third river, the Saraswati.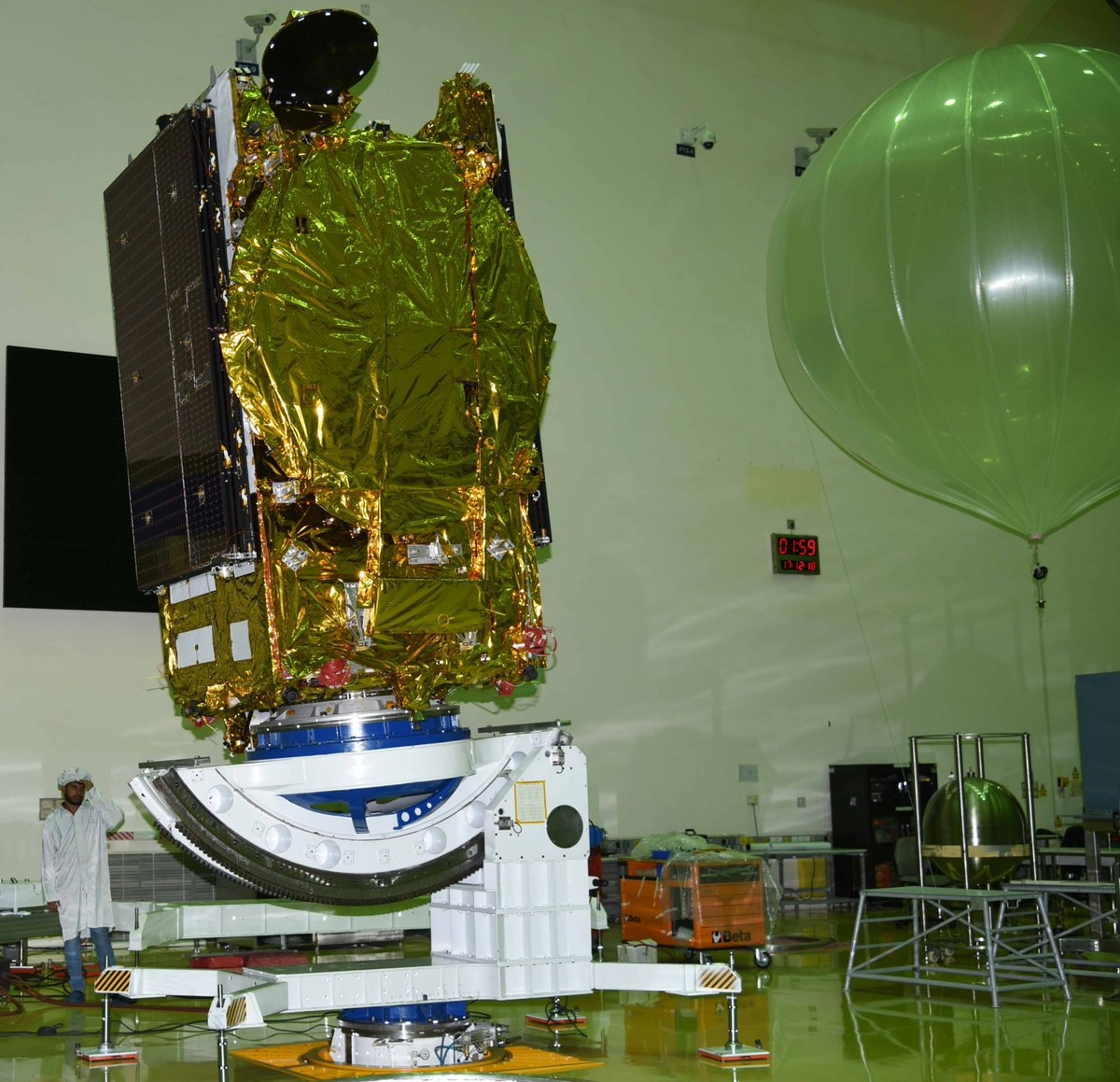 The tented city of Kumbh is spread over a 32-square kilometer area and is bigger than the Vatican City in Rome. The bathing ghats extend for a five-kilometer stretch.
ISRO is also assisting in providing daily weather forecasts for the Kumbh Mela, for which the Indian Meteorological Department has set up fixed and mobile stations.
Now the ISRO is all set to launch its 40th communication satellite GSAT-31 on February 6 from the spaceport in French Guiana.
The satellite with a mission life of 15 years will provide continuity to operational services on some of the in-orbit satellites and augment the Ku-band transponder capacity in Geostationary Orbit.
In a statement, the ISRO said, the satellite, weighing about 2,535 kg, is scheduled for launch onboard the Ariane-5 (VA247) from Kourou in French Guiana. The satellite provides Indian mainland and island coverage.
ISRO also said the GSAT-31 will be used for supporting VSAT networks, television uplinks, digital satellite news gathering, DTH television services, cellular backhaul connectivity, and many such applications.