Islamabad, March 1: And when the entire nation was waiting for Pakistan to speak, the country did..! Coming from the horse's mouth, Pakistan Foreign Minister Shah Mahmood Qureshi has admitted that Masood Azhar, the chief of terror group Jaish-e-Mohammed, is in Pakistan.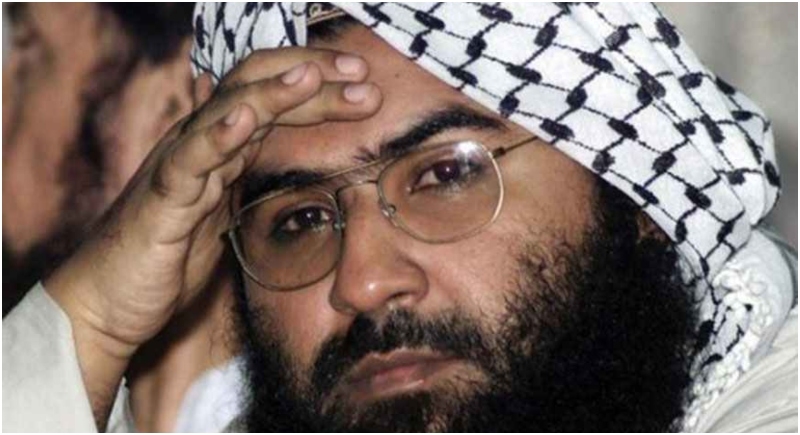 The Pakistan foreign minister's comments came as France, the UK and the US have launched a fresh bid at the UN to list Masood Azhar, founder of the Jaish that took responsibility for the February 14 Pulwama terror attack, as a global terrorist though China remained non-committal on backing the move.
The Pakistan Foreign Minister stated this during an interview saying, "He (Masood Azhar) is in Pakistan. According to my information, he is very unwell. He's unwell to the extent that he cannot leave his house because he is really unwell. So, that's the information I have."
Alleging India to provide 'solid' and 'inalienable evidence', Pakistan claims on taking action against the terrorist. He said, "If they give us evidence which is acceptable to the courts of Pakistan… after all we will have to justify they will go to the court. If they have solid, inalienable evidence, share it with us so that we can convince the independent judiciary of Pakistan."
With international pressure coming on Pakistan, US, UK and France have been insisting on listing Masood Azhar in the blacklist of UN. France is leading the latest and fourth attempt to put Azhar on the blacklist of UN's 1267 Committee that already includes the JeM, which he founded after being freed by India in 1999 in exchange for passengers of an Air India flight hijacked to Kandahar.
Three previous attempts were blocked by China, which cited the rules under the UN Security Council Resolution 1267 and lack of evidence and consensus. A Chinese foreign ministry spokesperson was non-committal when asked whether Beijing will block the latest move to list Azhar.
On Thursday, Imran Khan's announcement to release Wing Commander Abhinandan Vartaman came amid pressure from New Delhi and other countries to act against terror emanating from his country. Pakistan Prime Minister Imran Khan announced the release as a gesture of goodwill and an expression of Pakistan's "willingness to de-escalate".