Srinagar, March 1: What else can you expect from a country which has always broken its promises, violated the rules and disobeyed international protocols. While Pakistan pitched in and cited gesture of goodwill and speaks on peace, the Pakistani Army once again violated the ceasefire along the LoC in Mendhar, Balakote & Krishna Ghati Sectors of Jammu and Kashmir.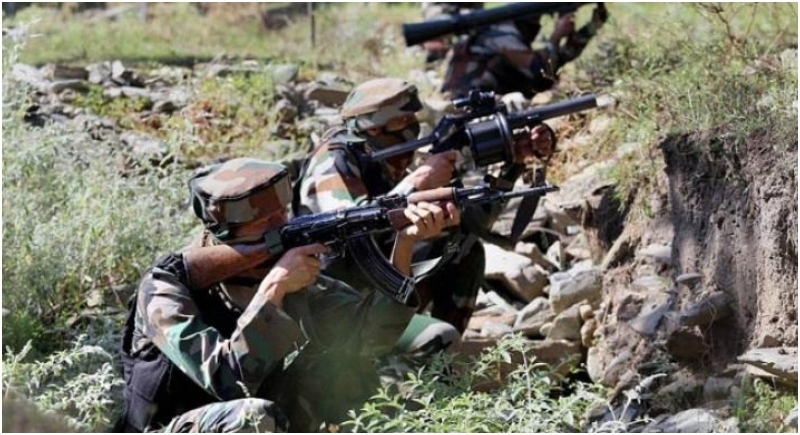 The multiple ceasefire violations have intensified in the last week and the border scuffles with Pakistan are a major deterrent to the peace process in the region. Retaliating to the unprovoked violation, one CRPF personnel was martyred and three were injured in the ceasefire violation by Pakistan.
The locals on the border area live in constant fear of shelling from Pakistan and the recent acts of unwarranted aggression have made things worse for them. This is the eighth consecutive day that Pakistan has violated the ceasefire by targeting forward posts along the LoC.
While the whole nation awaits the return of its brave hero Wing Commander Abhinandan, Pakistan has gone back to square one. Asserting that Pakistan wants peace talks, the nation is well aware that it is supporting jihadis and terrorist outfits. Compelling to India's stern call on peace and terror cannot go hand in hand, Pakistan finally bowed down to India releasing Indian Defence personnel without any delay.
The areas of Kamalkote village is empty now and the locals were moved to a safer place, as they believed that they could get trapped in the shelling which is taking place in civilian areas. There's even the terrible situation for the residents who live close to LoC at lease 5-7 Km in the radius as they are the first sufferers. The people living in nearby areas got ambushed on both sides.