New Delhi, March 11: Citing the Ethiopian Airlines crash and another deadly accident of that same model in Indonesia, China on Monday has ordered domestic airlines to suspend commercial operation of Boeing 737 MAX 8.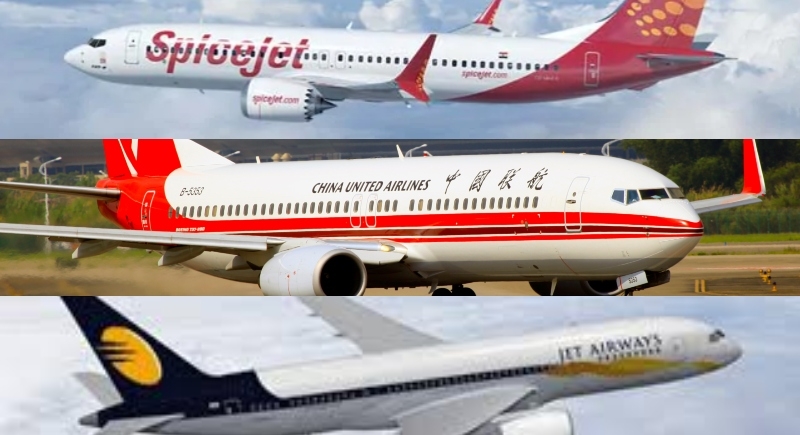 Meanwhile India's aviation watchdog DGCA is also expected to examine concerns about the use of Boeing 737 MAX 8 aircraft. The Directorate General of Civil Aviation is likely to speak to both Boeing and airlines like Jet Airways and SpiceJet, which operate the latest variant of Boeing's best selling jetliner.
Operation of the model will only resume after confirming the relevant measures to effectively ensure flight safety. The aviation authority will contact the US Federal Aviation Administration and Boeing", the Chinese administration cleared in a statement.
The statement cited the Kenya-bound Ethiopian Airlines flight that crashed minutes after takeoff from Addis Ababa on Sunday, killing all 157 people on board, including eight from China. It also mentioned the Indonesia Lion Air flight, which crashed after takeoff from Jakarta in October, killing all 189 people on board.
Jet Airways and SpiceJet in India are the two carriers that operate the Boeing 737 MAX 8 aircraft. While, SpiceJet is operating all 13 of its MAX 8 planes, Jet Airways is yet to come out with a statement.
Boeing however said it would help with investigations into the Ethiopian crash. "We extend our heartfelt sympathies to the families and loved ones of the passengers and crew on board and stand ready to support the Ethiopian Airlines team. A Boeing technical team will be travelling to the crash site to provide technical assistance under the direction of the Ethiopia Accident Investigation Bureau and U.S. National Transportation Safety Board," said the plane-maker.
The Boeing 737 MAX is an American narrow-body aircraft series designed and produced by Boeing Commercial Airplanes as the fourth generation of the Boeing 737, succeeding the Boeing 737 Next Generation (NG). This is the second disaster involving the Boeing 737 MAX 8 in the last few months. In October, a Lion Air plane crashed into the sea off the Indonesian capital of Jakarta 13 minutes after take-off, killing all 189 onboard.