New Delhi, March 11: Keeping the escalating tensions aside, India and Pakistan have given a green signal to the Kartarpur Corridor. With a thrust to continue the talks, India will be building a Passenger Terminal Building (PTB complex) on its side of the border along the Kartarpur corridor. The masterplan has been approved by the Ministry of Home Affairs.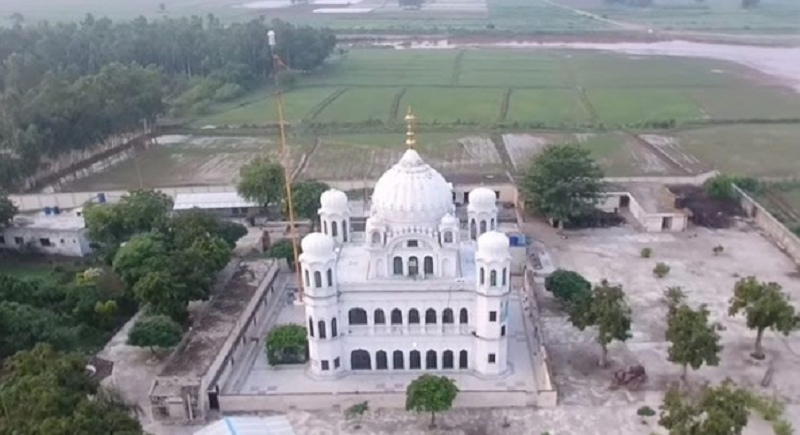 The PTB will be able to handle immigration and customs clearance facilities for 5,000 pilgrims every day. The design of the complex has been inspired by "Khanda" - the symbol of Sikhism. The total cost of building the complex will be Rs 190 crores. The complex, which will be built on 50 acres of land, will be developed in two phases. In the first phase, 15 acres will be developed, the land acquisition for it has already commenced.
The complex will have a fully air-conditioned building for disabled pilgrims with 21,650 sq/meters of built-up area. The complex will also have kiosks, cloakrooms and adequate parking space. The second phase will include a viewer's gallery, a hospital and accommodation space for the pilgrims. A 300-feet national flag will also be erected at the International border as part of the complex.
The Land Ports Authority of India (LPAI) will be building the project before November 2019.
Indian and Pakistan officials will be holding the first talks on the modalities of the corridor on March 14 at Attari-Wagah border on the Indian side. However, New Delhi has clarified that the talks don't mean the resumption of dialogue with Pakistan.
MEA spokesperson Raveesh Kumar on Saturday said, "It is not a resumption of bilateral dialogue... it is related to the emotions and the sentiments of the Indian citizens of Sikh faith and our decision to meet reflects our strong commitment to the operationalisation of Kartarpur Sahib corridor".
In November last year, both India and Pakistan approved the building of the corridor.