Washington, March 11: White House has said that President Donald Trump is ready to meet North Korean leader Kim Jong-un again for denuclearisation talks. US National Security Advisor John Bolton said last night that President Trump's walk out from his meeting with Kim was friendly and it is not a reflection that the talks broke down.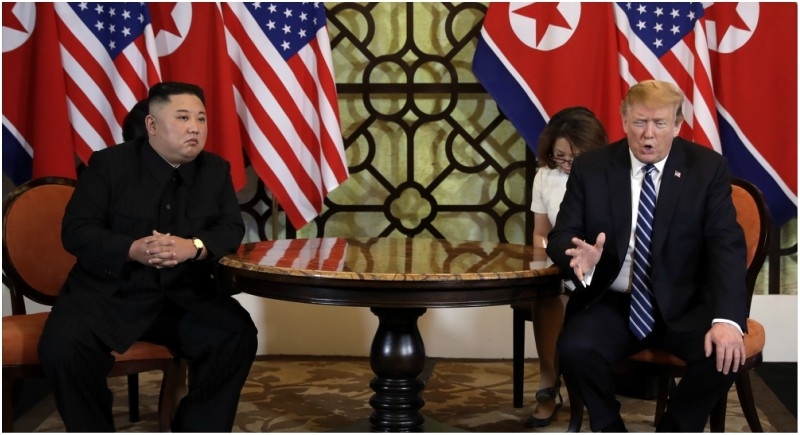 Trump and Kim's meeting at Hanoi in Vietnam on 28th February ended abruptly without a deal on North Korean denuclearisation in return for sanctions relief. According to Bolton what Trump did in Hanoi, was important not just in the negotiations with North Korea on their nuclear programme, but also with China on trade, and also with Russia on arms control and other countries.
Recently, United States President Donald Trump and North Korean leader Kim Jong-un failed to reach an agreement on the denuclearisation of North Korea during their second summit in Hanoi. The White House, said, "The two leaders had very good and constructive meetings in Hanoi" and discussed various ways to advance denuclearisation and economic driven concepts.
"No agreement was reached at this time, but their respective teams look forward to meeting in the future," it added.
The closely-watched Hanoi summit was expected to yield an agreement on the denuclearisation of North Korea. President Trump, though, had earlier downplayed hopes for a breakthrough in nuclear talks at the start of the summit.
US President called the talks productive, adding that the relationship is "as good as it's ever been".
The talks came eight months after their historic summit in Singapore in June last year, the first between a sitting US President and a North Korean leader.