Mumbai, March 12:"Government's role has been of a facilitator, not a regulator. The Indian Media and Entertainment sector is important especially since it is fast-growing & provides employment to millions. It has a big role in strengthening India's global image although a private sector led industry", said the Information and Broadcasting Secretary Amit Khare while addressing at the 20th edition of 'Frames', event organised by FICCI.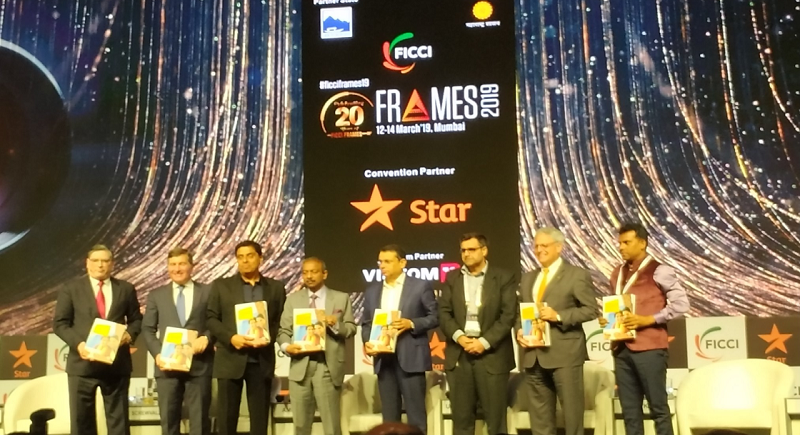 Secretary Khare and other dignitaries present at the event meanwhile launched the knowledge paper. "The media companies of tomorrow will be consumer companies, not media companies, with a strong focus on the consumer. The industry needs to look more at innovation, origination and ownership", he added stressing at the media activities.
"We need more entrepreneurs, founders and leaders in M&E industry; entrepreneurs need resilience to stick it out in the sector; consolidation often does not bode well for innovation", said Ronnie Screwvala, Chairman and Founder of Swadesh Foundation.
Stressing at the story telling and its power aligned, Gary Knell of the National Geographic asserted that, "Media has a profound social impact and we believe deeply in the power of Story telling to change the world, as reflected in India. Media offerings are personalized now. slow journalism has a role in kindling wonder and hope.
However the Vice President of the FICCI, Uday Shankar said that India is one of the most exciting markets for the Media & Entertainment industry. "The great Indian media story has just begun. It can play a pivotal role, perhaps more than any other sector, in realizing our national aspirations", he added.