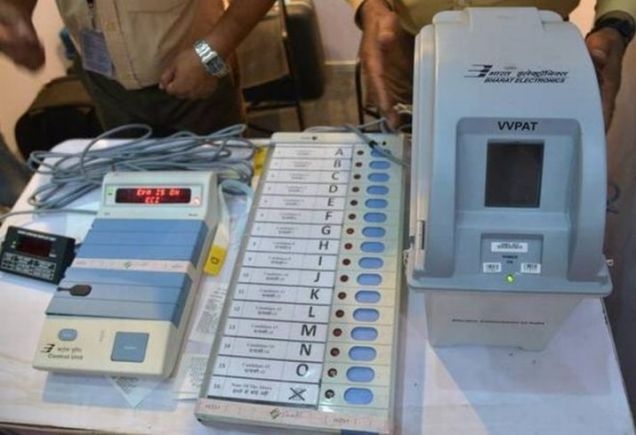 Mumbi, Mar 12: For the first time in Lok Sabha elections VVPAT (Voter Verifiable Paper Audi Trail) machines are to be used all over the country. In Maharashtra 96000 VVPAT machines will be used in 48 Lok Sabha constituencies and process for training 6 lakh employees to handle these machines has begun. They will be provided training at three levels, sources said.
VVPAT system is complimentary for electronic voting machines (EVMs) and receipt of voting will be given to the voters through these machines.
Information regarding vote cast to a particular candidate by the voter can be available after pressing a button on VVPAT machine. Receipt will be given in seven seconds after voting to the voter. The receipt will carry the election symbol, name and the serial number of the voter in the list. With this receipt the voter can verify his vote cast.
This modern technology will be first put to use in the e3nsuing Lok Sabha elections. The instructions regarding the use of VVPAT machines are given to the election machinery of the state by the Chief Election Officer of the state. Training in this regard has been completed at Division level. Training for 6 lakh employees going to polling stations will be arranged soon.
A total of 1.35 lakh VVPAT machines will be made available for Maharashtra. Out of these 96000 will be used one each at every polling centre. Additional VVPAT machines will be put under the custody of Zonal officers, informed the State Chief Election Office.