New Delhi, March 13: "We believe that only a plan adopted by all can offer a long-term solution. Chinese government will continue to participate in the review work of the Security Council 1267 Committee in a responsible manner", cleared Chinese Spokesman Lu Kang reiterating their stand on the tensions mounting between India and Pakistan.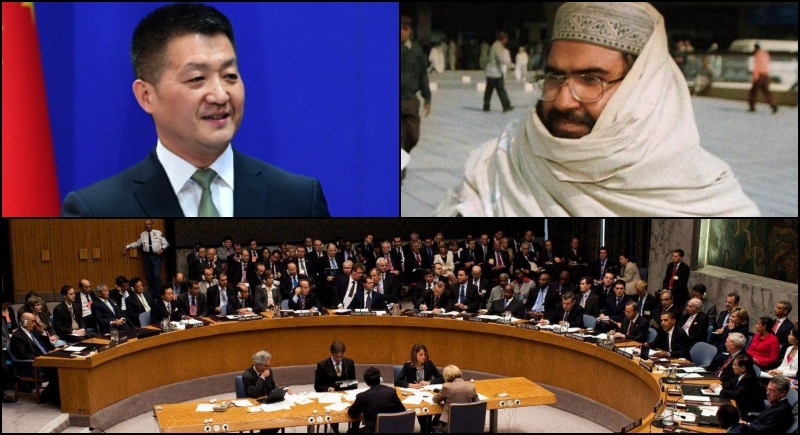 Stating no deadline for the UN Security Council or its subsidiary bodies to discuss this issue, Kang further added that China will continue to uphold a responsible attitude and deal with this issue with relevant parties via thorough consultation. "Discussions on this issue must be conducted following the rules and procedures of the UN Security Council and its subsidiary bodies", he added.
This comes hours before on Wednesday when the UN Security Council is to take up a resolution on listing Jaish-e-Muhammed chief Masood Azhar as a global terrorist. Meanwhile, the neighbouring nation to India has again stated that it will act in a responsible manner and will participate in offering a long term solution to the issue blazed up.
The proposal to designate Azhar under the 1267 Al Qaeda Sanctions Committee of the UN Security Council was moved by France, UK, and the US on 27th of February when China continuously participated in mediation process and hoped for a soft landing of the India-Pakistan rising tension after the Pulwama Terror Attack. China, a veto-wielding member of the UNSC, has blocked the move by India and other member nations three times in the past to designate Azhar.
Reiterating the stand all over again, Kang cleared that China always adopts a responsible attitude, engages in consultations with various parties and properly deals with the issue. "The discussions, I want to say must follow the rules and procedures of the relevant bodies and only the solution that is acceptable to all sides is conducive for resolving the issue", he said meanwhile.
Backing Pakistan as always, China's Vice Foreign Minister Kong Xuanyou travelling to Pakistan had a deep discourse with Prime Minister Imran Khan and Army chief General Qamar Javed Bajwa. India meanwhile on Saturday said that all UNSC members were aware of the JeM training camps and the presence of terror group's chief Masood Azhar in Pakistan and urged them to designate him as a global terrorist.