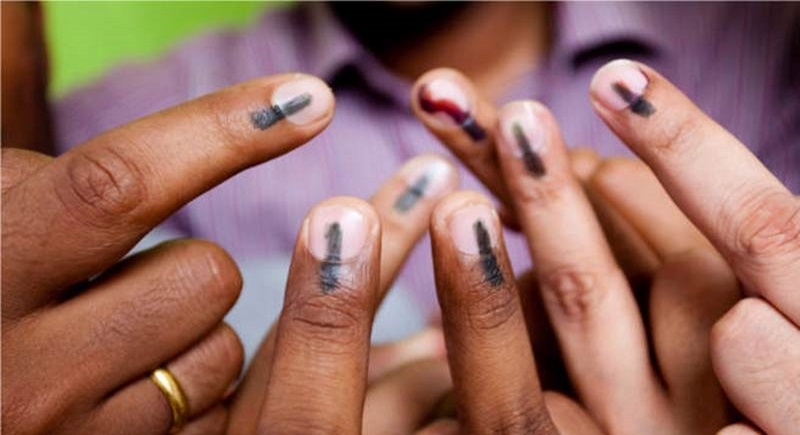 New Delhi, Mar 13: Election Commission of India announced election bugle on March 10. the highly anticipated Lok Sabha polls to be held in 7 phases which starts on 11 April. On the National Voter Day, election Commission promised "No Voter to be left behind", there are an array of decisions are taken to facilitate the last voter of India. Election Commission took her promise ahead with numbers of digital platforms and other resources to reach the last person of India.
Here are some important facts of efforts of Elections Commission of India for "No voter to be left behind"-
Special camps for voters' participation have already been organized by CEO on 23rd & 24th February 2019 and more camps are being organized in the month of March.

A mere Photo Identity card is not sufficient. a #GOVERIFY campaign has been started so that voters can proactively confirm their own name in the Electoral Roll.

Special camps were conducted at the migrant camps during SSR 2019 which resulted in the addition of 4988 Kashmiri migrant voters during last one year. Two more Special Camps are being organized on 6th and 7th March 2019 for migrant voters in all 26 special polling stations.

To facilitate Voting, Three Assistant Returning Officers (Migrants) are appointed, one each for Jammu, Udhampur, and Delhi. 26 Special Polling Stations are set up for voting by migrants at Jammu, Udhampur, and Delhi. Dedicated EPIC printing facility has been provided in the office of Relief Commissioner J&K. Due to publicity for these special arrangements shall be scaled up for benefit of all concerned.

For the first time in the forthcoming general elections, VVPATs will also be used at all Polling Booths along with the EVM machines.

The cVigil app is specially designed to facilitate the voters and empower the voter's Voters to report violations of Model Code of Conduct and abuse of money power by activating the cVigil App. The cVigil app will be activated in the State once the election dates are notified. Through this App, any citizen will be able to file complaints regarding MCC violations. The complaints thus received will be settled within the stipulated time frame. This app has been successfully operated in the recent legislative assembly elections held last year in other States.

The new SUVIDHA App is an integrated application – single window service on first come first serve basis to streamline candidate nomination, permissions, counting and results in the display. In addition Voter Helpline Mobile App, PwD App, Observers App will be used in forthcoming elections.

The Voter Helpline Mobile app provides convenience to all Citizens of finding names in the electoral roll, submitting online forms, checking the status of the application, filing complaints and receiving the reply on their mobile app. All forms, results, candidate affidavit, press notes, Voter awareness, and important instructions are available through the mobile app.

PwD App, Persons with Disabilities (PwDs) can request for new registration, change in address, change in particulars and mark themselves as PwD through the use of the mobile application. By simply entering their contact details, the Booth Level Officer is assigned to provide doorstep facility. PwDs can also request for a wheelchair during polling.

At least one 'All women managed polling station.

The State Government has been directed to provide the AMF facilities for all the voters, especially to facilitate the PwD voters on all the polling station at the earliest.

Organization of

a participative, inclusive and people-friendly Systematic Voters Education and Electoral Participation (SVEEP) campaign through all modes of communication for ensuring ethical and informed voting.
Ø**The interesting Statistics about upcoming elections-
Total No. of Electors: 78,50,671

Male Electors: 40,37,993

Female Electors: 37,39,951

Service Voters: 72,727

18-19 Age group: 1,82,182

EP Ratio: 0.58%

Gender Ratio: 926

PER %: 98.61

EPIC%: 92.93