Ranchi, March 13: Five Naxals belonging to the banned outfit People's Liberation Front of India (PLFI) were arrested by the police from Jharkhand's Ramgarh district on Tuesday."On specific intelligence inputs, an operation was launched by police in whom five members of the PLFI were arrested," said Ramgarh Superintendent of Police, Nidhi Dwivedi.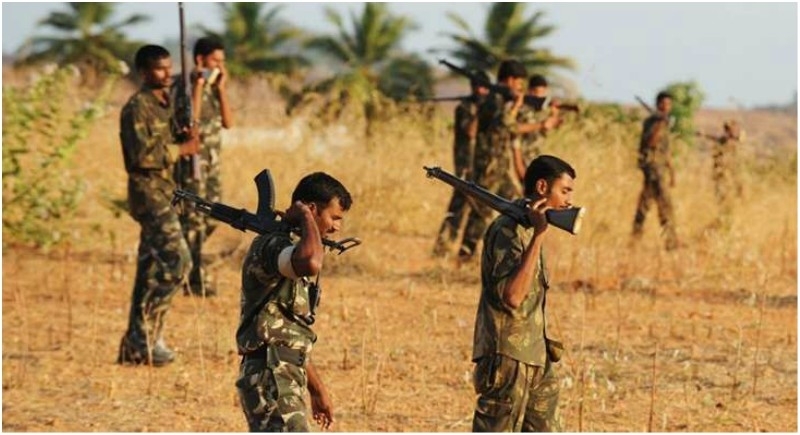 The police have recovered two country-made pistols and three mobiles from them.
Dwivedi also informed that there are various cases registered against these five Naxals and they have been arrested by police earlier too.
Recently, Security forces recovered a huge quantity of ammunition and explosives from a village in Naxal-affected Dumka district on Tuesday, police said.
A total of 104 live cartridges of 7.62 bore rifles, 393 cartridges of .303 rifle, one magazine of a carbine, a walkie-talkie and 100 kgs of explosives were seized from Suklatola village inside a jungle under Kathikund police station limits.
The explosives hidden in a container were meant to target security personnel, Superintendent of Police YS Ramesh said. Naxal kinds of literature and diaries were also recovered from the spot, he said.
All the explosives were defused by the bomb disposal squad members in the jungle, Ramesh said.