New Delhi, March 14: With the Lok Sabha polls nearing next month, Congress is in a sweating situation as Sonia Gandhi's close aide and senior Congress leader Tom Vadakkan on Thursday joined the Bharatiya Janata Party (BJP). Tom Vadakkan was Congress' national general secretary and a prominent leader from Kerala.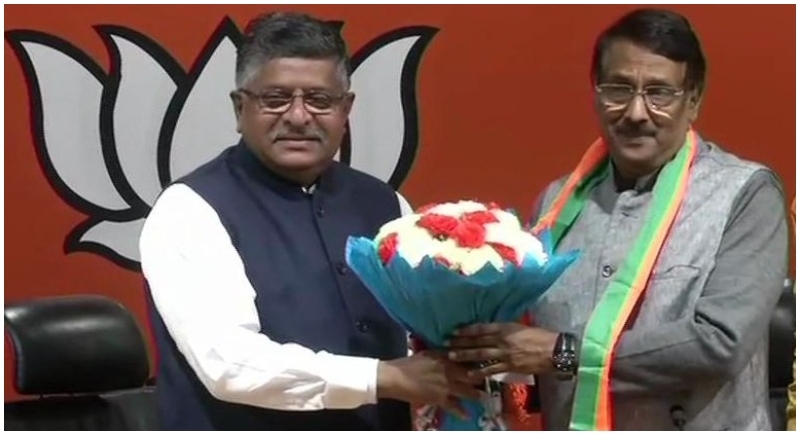 Tom Vadakkan joined the BJP at its head office in Delhi. Union minister Ravi Shankar Prasad welcomed him into the party and expressed confidence that his entry into the party would strengthen it.
Speaking to media, Tom Vadakkan said that he left the Congress party with a heavy heart. "After the attack by Pakistani terrorists on our land, reaction from the party was sad. I am deeply hurt and that's why I am precisely here. It's not about ideology; it's about love for the nation. I had no other option other than to leave the Congress," he said. "The use and throw culture in Congress is just not acceptable for a self-respecting worker like me and that's why I am here," he added.
This comes as unveiling the ugly face of Congress by giving an insight of how the dynasty party works and shows its love for the country by questioning the security forces and putting national security at stake.
Tom Vadakkan's moving out from the party gives a major jolt to Congress as the leader played an important role being Sonia Gandhi's close aide and a striving force for the party.