New Delhi, March 13: Economy is considered to be doing good if it maintains inflation around 3% with a GDP growth rate of about 7-8%. Today, most economists favour a low and steady rate of inflation. Central banks or other monetary authorities in most of the countries are tasked with keeping their inter-bank lending rates at low stable levels, normally to a target annual rate of about 2% to 3%.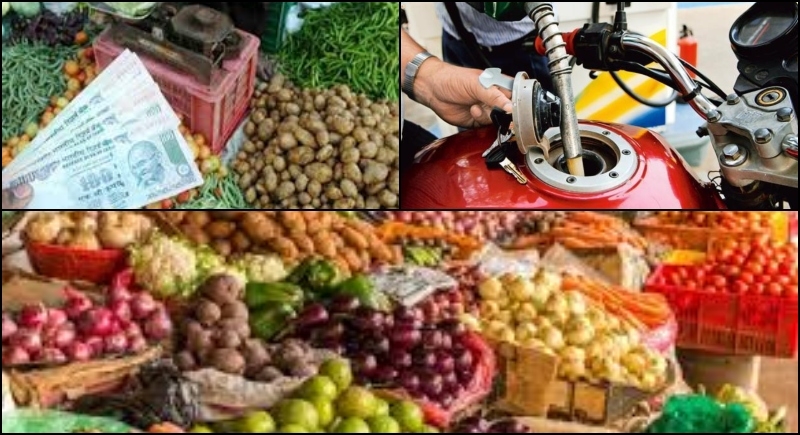 In India over the years, the ruling reigns have been able to bring Indian economy into that sweet spot. However, in the past month, this year, inflation based on wholesale prices in have rose to 2.93 per cent due to hardening of prices of primary articles, fuel and power.
This is based on the government data released conveying the extant inflationary position in the nation. It is according to the data that the inflation of primary articles, which includes kitchen essentials like potato, onion, fruits, and milk increased to 4.84 per cent during the month have moved up resulting in the said increase.
Inflation is a quantitative measure of the rate at which the average price level of a basket of selected goods and services in an economy increases over a period of time. Often expressed as a percentage, inflation indicates a decrease in the purchasing power of a nation's currency.
As prices rise, they start to impact the general cost of living for the common public and the appropriate monetary authority of the country, like the central bank, then takes the necessary measures to keep inflation within permissible limits and keep the economy running smoothly.
According to the data revealed, the Wholesale Price Index (WPI) based inflation stood at 2.76 per cent in January, 2019 and that stood at 2.74 per cent during February 2018. The WPI data further revealed that wholesale-based price inflation for 'fuel and power' segment increased to 2.23 per cent in February as against 1.85 per cent in January 2019.