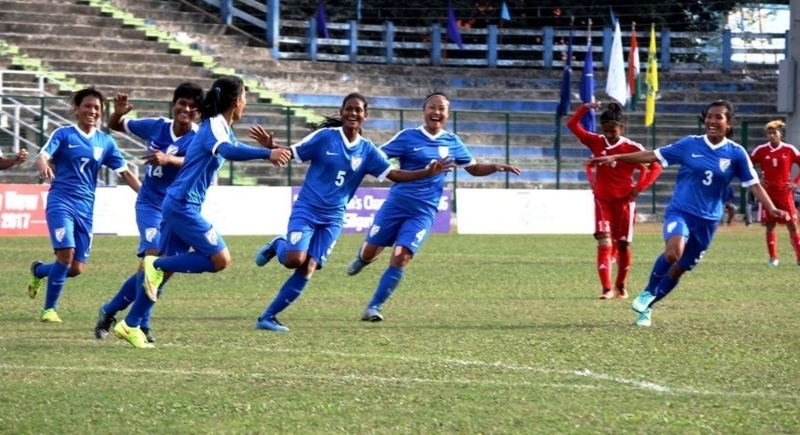 Biratnagar, March 20: Indian Women's Football Team, who stormed into the semi-finals of the 5th South Asian Football Federation (SAFF) Women's Championship for the first time, will aim to reach the finals for the 5th time in a row.
Indian Women will take on Bangladesh today to climb up to a spot in the final. The match will kick off at 2:45 pm at Biratnagar, Nepal.
Indian women's team had sealed their place in the semi-final of the SAFF Women's Championship with a 5-0 victory against Sri Lanka on Sunday. The result extended India's unbeaten run in the competition's history to 21 games and secured the top spot in Group B, with all five goals coming from different scorers.
Earlier India had also beaten Maldives with a remarkable 6-0 victory.
The second semi-final between hosts Nepal and Sri Lanka has also started today.
The final match will be played on Friday, March 22.