United Nations, Mar 4: India have her own unique place in UNSC. In spite of India is not a permanent member of UNSC, she has her own strong voice on every issue. Demand for a permanent spot for India in UNSC is an age-old quest. France, who assumed the March Presidency of UN Security Council, has reiterated its support for India as the permanent member of UNSC, stating the USC's enlargement is the "First crucial part" towards reform in UNSC.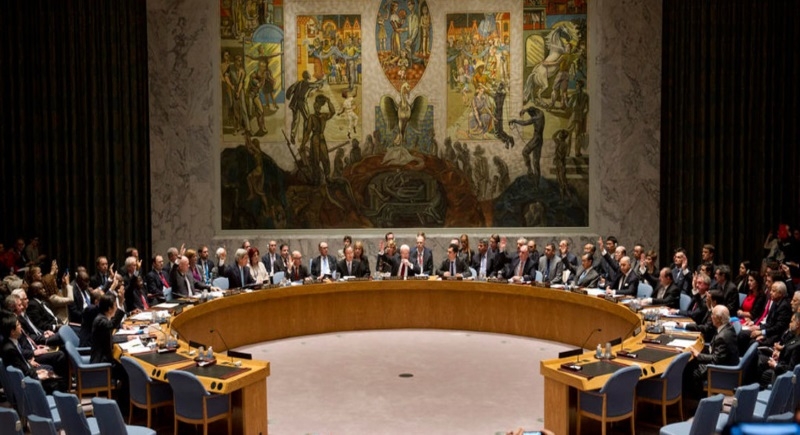 India has been emphasizing for the reform of the UNSC along with Brazil, Germany, and Japan for a long time, Calling for the deserving right place at UN as a permanent member.
A veto-holding permanent member France of the 15 nation Security Council, last month moved a fresh proposal in the UNSC along with the US and the UK to designate Pakistan-based terror group Jaish-e-Mohammed Chief Masood Azhar as a global terrorist.
During reiterating support for India, France said, "The enlargement of the powerful UN organ in both permanent categories is the "first crucial part" towards UNSC reform.
"We want enlargement of the Security Council in the two categories of non-permanent and permanent categories – India, Brazil, Germany and Japan – and equitable representation of Africans and so that is the first crucial part of it," French Permanent Representative to the UN François Delattre stated.
Delattre, at a joint press briefing with the German envoy to the UN Christoph Heusgen, said that the key to UN reform is openness through three different areas – the openness of the Security Council that entails expansion of the 15-nation, partnership, and openness to civil society.
"That is a strategic aim that France has and I do believe it is Germany's strategic aim as well… If we believe in the UN and the representative nature of the Security Council, we need to ensure that enlargement (of UNSC) be a success sooner rather than later," Delattre said.
He stressed that the UN cannot be recognized as a center of gravity for multilateralism throughout the world unless it can step-up partnerships and focus should also be made on openness to civil society, business world, NGOs and trade unions, which are all stakeholders that breathe life into the UN.
India is at the forefront of efforts at the UN to push for urgent long-pending reforms of the Security Council.