Wellington, March 4: New Zealand's first stamp, printed in 1855, to go under the hammer in Wellington. Only six are known to exist in the world and this copy of the stamp which will be auctioned by Mowbray Collectables in Wellington on Saturday, March 16.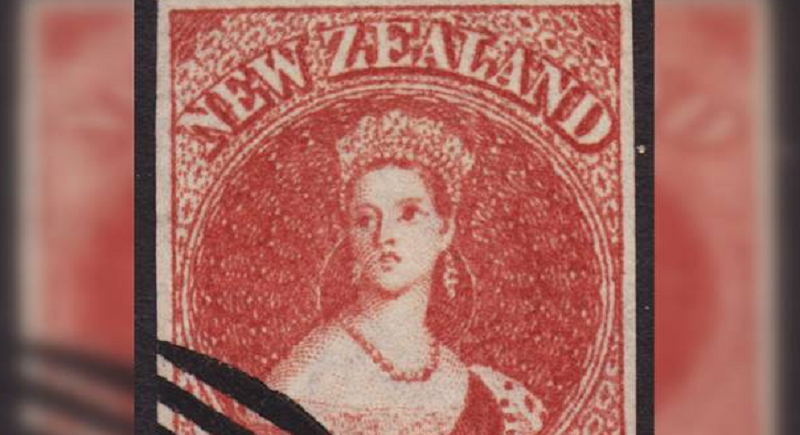 How much will it go for? Auctioneer John Mowbray said the country's first stamp to go under the hammer for an estimated $30,000.
Mowbray Collectables is one of the largest dealers and auctioneers of stamps in the southern hemisphere, also auctioning rare coins, banknotes, medals and related items. The business was started in 1965 by John Mowbray.
"It'll attract attention worldwide ... this particular stamp was sold by us about 10 years ago for $16,000 and it's doubled in price over that period," he said.
"Of the couple of thousand stamps printed, only six of them had this special obliterator on, it's a speciality within a speciality."
The 1855 1d stamp printed by Perkins Bacon in London is a presentation copy to the family of Sir Rowland Hill, the inventor of the 1d Black postage stamp.
Obliterators help identify the post office of origin by encoding postmarks featuring a number, letter or letters. Mowbray said the stamp would likely generate interest worldwide. There are 850 lots in the auction, with estimates of $1 million in total value.
About the Stamp-
Postage stamps have been issued in New Zealand since around 18 to 20 July 1855 with the "Chalon head" stamps figuring Queen Victoria. The design was based on a full-face portrait of the Queen in her state robes at the time of her coronation in 1837, by Alfred Edward Chalon. The stamps were initially hand cut from sheets, but from 1862 on, these sheets started being fed through automatic perforating machines. The Chalon heads were used until 1874 when the lithographed side face stamps in various designs replaced them.