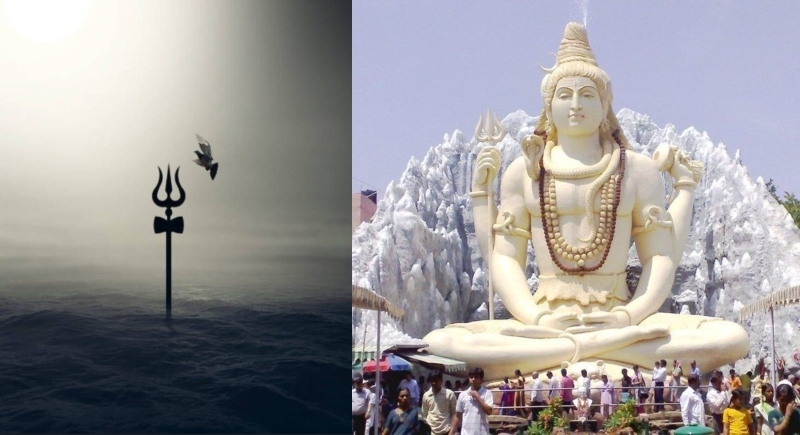 March 4: Since the break of dawn today, many devotees are seen queuing outside temples to worship "destroyer of evil" Lord Shiva, celebrating 'the Great Night of Shiva' or more commonly known as 'Maha Shivratri' all across India today.
Marking a remembrance of overcoming darkness and ignorance in life and the world, this major annual festival is solemnly dedicated to the Hindu God Shiva. The festival is observed by remembering Shiva on ethics and virtues such as self-restraint, honesty, non-injury to others, forgiveness, and the discovery of Shiva.
Theories behind the celebration of this day
· It is believed that on this particular day, Lord Shiva gulped the poisonous 'Halahala' produced during Samudra manthan and to protect the universe, behelded it in his neck which bruise and turned blue, after which he was named as Neel Kanth.
· According to some legends in the Shaivism tradition, this is the night when Shiva performs the heavenly dance of creation, preservation and destruction known as 'Tandava Nritya'.
· Another theory states that this is the night when Shiva and Parvati got married.
· In Kashmir Shaivism, it is believed that on this day, Shiva is said to have appeared in the form of Jwalalinga or Linga of flame.
How is the day celebrated by the devotees?
· After completing their morning rituals, devotees observe a day-long fast for Maha Shivratri and only eat food the next day.
· Apart from worshipping Shiva and chanting prayers, they also practice Yoga and Meditation.
· The ardent devotees keep awake all night in order to observe what is known as 'Jaagaran'.
· A huge number of believers also pilgrimage to the famous Jyotirlingams. People go to the Jyotirlingams to pray and pay their respect. Many believe that this is an annual occasion to pay offerings to Shiva icons or 'lingas' to get over past sins if any, to restart on a virtuous path.
· Devotees also visit major temples giving sacred bath to Shiva Linga with honey, milk, water etc.
· Married and unmarried women observe fast and perform Shiva Puja with sincerity to appease Goddess Parvati who is also regarded to bestow marital bliss and long and prosperous married life. Unmarried women also pray for a husband like Lord Shiva who is regarded as the ideal husband.
India is witnessing the last dip of the Kumbh Mela on the occasion of 'Mahashivratri' at Prayagraj in Uttar Pradesh today. The day symbolises the last holy bath of the 'Kalpvasis' and is directly related to Lord Shiva. As per the mythology, this day is awaited in the heavens as well.
On this prosperous occasion, many of the dignitaries including President of India Ramnath Kovind and Prime Minister Narendra Modi also shared their wishes to the citizens.
Number of celebrities across the country also wished everyone on the auspicious event.