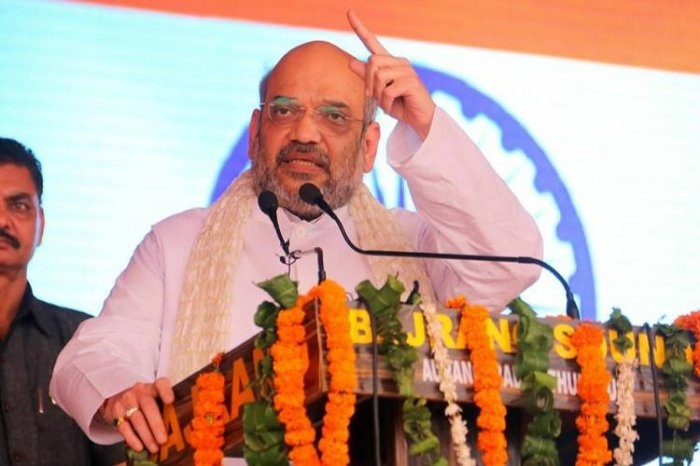 Hyderabad, March 5:
BJP National President Amit Shah is all set to kick-start the poll campaign of BJP from Telangana's Nizamabad.
On March 6, Shah will visit Nizamabad for a crucial cluster meeting where state office bearers and key leaders from Adilabad, Karimnagar, Nizamabad, Zaheerabad, Medak Parliament constituencies will remain present. The BJP National President is also scheduled to address a mega rally of BJP workers.
In order to fine-tune the Lok Sabha poll-strategy, 17 Lok Sabha segments are divided into four clusters. Earlier, BJP state Chief K Laxman had announced that BJP would contest all 17 Lok Sabha seat of Telangana. During this meeting, Shah will interact will local leaders and booth level party workers to finalize the poll-strategy for the upcoming Lok Sabha polls.