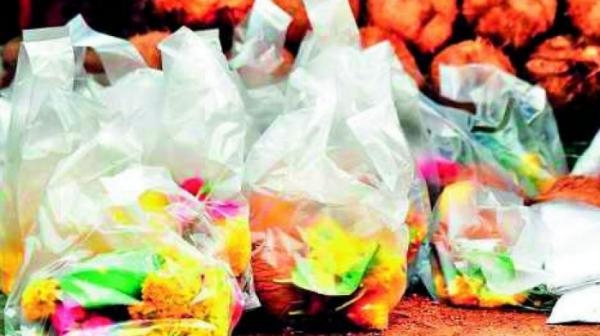 Hyderabad, March 6:

In order to tone down the rising level of pollution, the Telangana government has decided to impose a state-wide ban on the use of plastic bags
in temples.
According to media reports, Environment Minister A Indrakaran Reddy has directed state officials to submit a plan of action to restrict the circulation of plastic bags of less than 50 microns thickness. The Minister asked concern officials to study and adopt the model implemented by the Maharashtra government. He also urged people to use Jute and cotton bags instead of plastic bags in temples.
On this occasion, the Environment Minister asked concern officials to take stern action against the illegal selling of plastic carry bags at temples. He also urged scientists, activist, and other experts to assist the state government on the issue of Environment Protection.