New Delhi, March 9: Viewing to deepen the mutual understanding on space policies and explore concrete cooperation between the two nations, India and Japan had a wide discussion at the first meeting of Japan-India Space Dialogue, being held in New Delhi on Friday.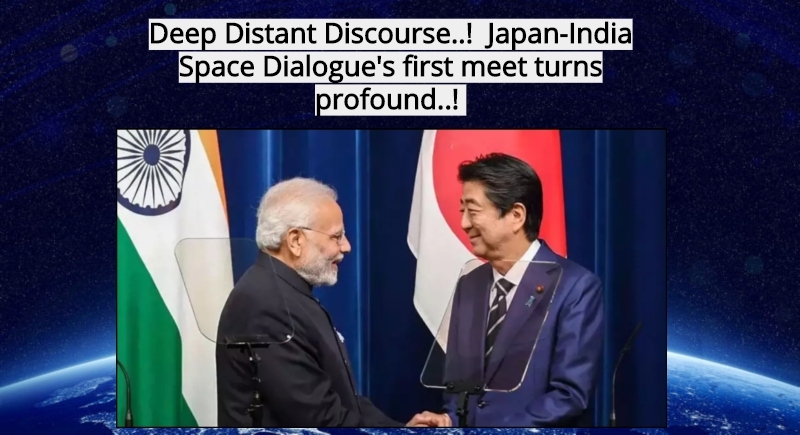 Japanese delegation hereby was led by Kansuke Nagaoka and the Indian delegation was led by Indra Mani Pandey, Additional Secretary, Disarmament and International Security Affairs Division.
The dialogue brought together outer space related ministries and agencies in two countries and provided an opportunity to exchange information on the space policy of each country and to hold discussions on space security, bilateral cooperation between JAXA-ISRO, their space industries, global navigation satellite system, space situational awareness (SSA), space-related norms and other areas of mutual interest.
Both sides shared the view that they would deepen the mutual understanding on respective space policies and explore concrete cooperation between two countries. Both sides also decided to hold this dialogue on a regular basis to enhance bilateral cooperation.
The dialogue was graced up by representatives from Ministry of Foreign Affairs, National Space Policy Secretariat, Cabinet Office, Cabinet Secretariat, Ministry of Education, Culture, Sports, Science and Technology, Economy, Trade and Industry, Defence, Japan Aerospace Exploration Agency and Embassy of Japan in India.