Ranchi, March 9: The BJP parliamentary board met on Friday under the leadership of Prime Minister Narendra Modi and decided to ally with All Jharkhand Students Union (AJSU) in Jharkhand ahead of the Lok Sabha polls. BJP will contest 13 seats in Jharkhand while one seat is reserved for AJSU chief Sudesh Mahato.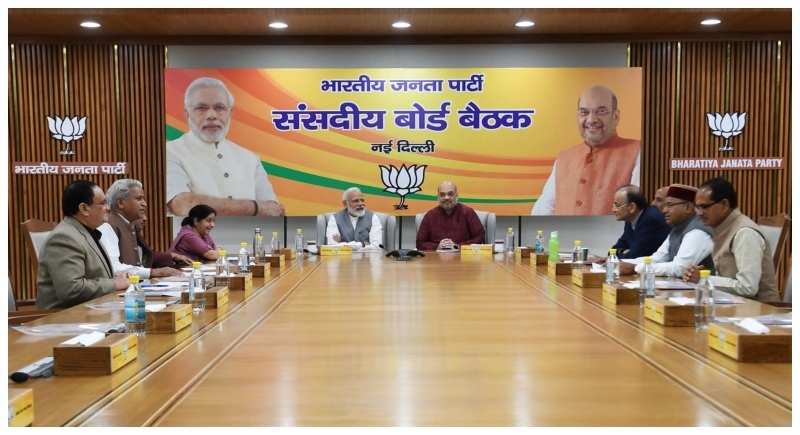 The highest decision-making body of the ruling party also decided that Modi will again contest from Varanasi parliamentary constituency, which he currently represents in Lok Sabha.
"In the Lok Sabha elections, the BJP will contest 13 out of the 14 seats in Jharkhand and AJSU will fight on one seat," BJP General Secretary Bhupendra Yadav said after the marathon meeting of the parliamentary board.
Sudesh Mahato, the AJSU chief and former Deputy Chief Minister of Jharkhand, could be given the Ranchi parliamentary seat presently represented by Ram Tahal Choudhary of the BJP.
The meeting also discussed about the party's poll preparedness and strategies about the forthcoming elections.
The BJP board also discussed the situation prevailing in the country post India's aerial strikes against the terrorists' camp in Pakistan's Balakot.
"It was also decided that the party would go in the elections with the issues of development and won't hesitate to take up nationalism as its core plank," a top BJP source said.
A preliminary discussion on ticket distribution also took place. It also discussed whether those crossed 75-years of age should be given ticket or not in the forthcoming elections.