London, March 9: British Prime Minister Theresa May has urged the European Union (EU) to make one more push to get her Brexit deal through Parliament. The Parliament is set to vote on March 12 on PM May's existing deal with Brussels after rejecting it by a historic margin in January. PM May still lacks the support of her MPs. Addressing factory workers in Grimsby, PM May said, Britain may never split off from the other 27 nations if EU failed to help her now.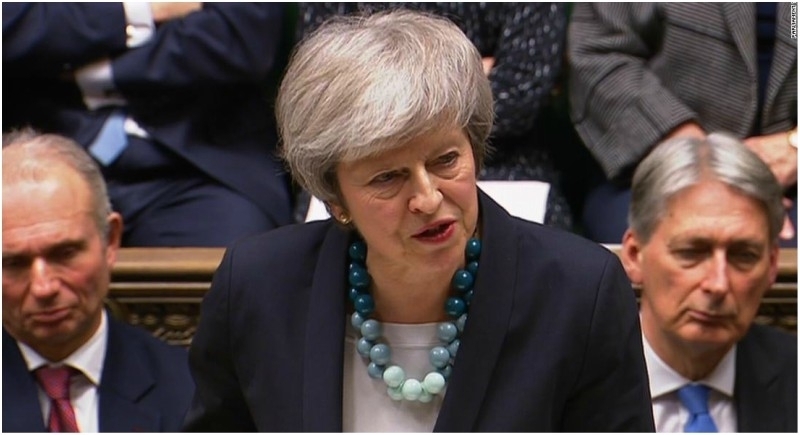 She said it is still within Britain's grasp to leave the EU by March 29 and that is what they are planning to do. On the other hand, Labour leader Jeremy Corbyn accused the Prime Minister of recklessly running down the clock.
In a tweet, he said the move was intended to force Parliamentarians to choose between her bad deal and a disastrous no deal.
May has already met EU Council President Donald Tusk after landing in Egypt. She will also meet other EU leaders on the fringes of the summit.
Britain is due to leave EU on the 29th of this month and the deal is stuck on the deadlock over the Irish backstop clause.