Itanagar, April 19: Just when you thought you are done by casting your vote in the elections, you have been mistaken.! Especially for the people in Arunachal Pradesh, they have to cast their vote as the Election Commission has scheduled a re-polling for 19 booths on 20th April.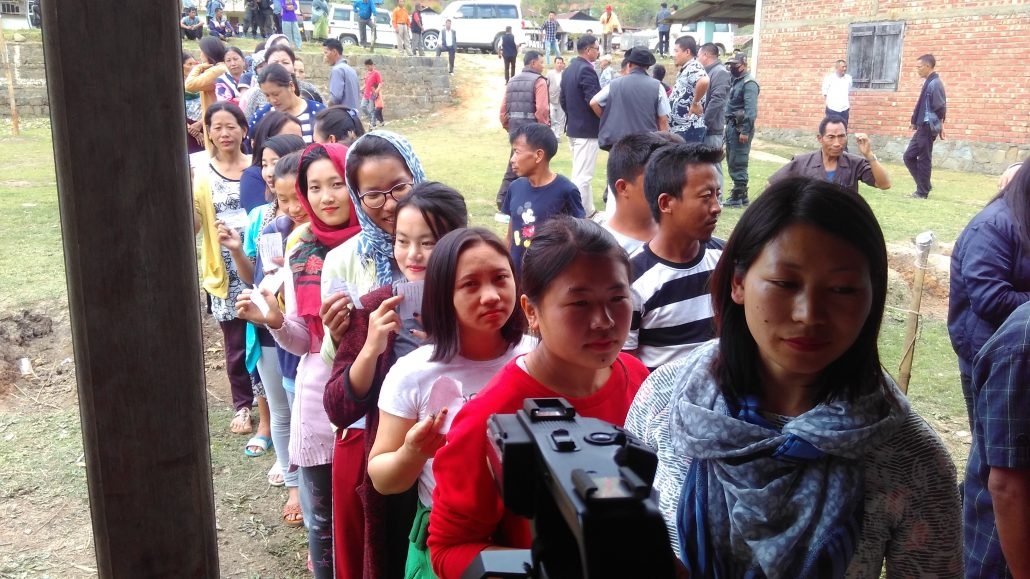 The Election Commission on Tuesday ordered repolling in 19 polling stations following complaints of voter intimidation by militants and destruction of EVMs and VVPATs in the state. Re-polling in the 19 polling booths spread over eight Arunachal Pradesh districts, including five districts namely, East and West Kameng, Lower and Upper Subansiri and West Siang under Arunachal West Parliamentary Constituency and three districts of Siang, Namsai and Longding under Arunachal East constituency will be held on April 20.
Interacting with the reporters, Arunachal Pradesh Additional Chief Electoral Officer Kanki Darang said, "The Election Commission of India vide its letter dated April 17 has declared the poll on April 11 in the 19 polling stations to be void,". The re-polling will be from 6 am to 2 pm.
The polling stations going for fresh polls under Arunachal West constituency included: Nachiban, Jomoh, Yangfo, Tagampu, Pipu, Deed, Pania, Bayor, Leya, Rebi, Nasi, Kamki Dego, and Sogum. The polling booths under Arunachal East parliamentary seat requiring re-poll include Messing, Wagunpather, Nongtaw Khamti, Wingseng Nongtaw, Longhua and Longkhao.
The Additional CEO said that in some of these polling stations voting did not take place on April 11 due to defective EVMs while in some voting was conducted without using voter-verifiable paper audit trail (VVPAT), while adding that in some booths EVMs were destroyed while some polled EVMs got wet following a road accident.
The Additional CEO, meanwhile, informed that Arunachal Pradesh has recorded 77.38 percent voter turnout in the April 11 simultaneous polls while adding that the turnout may vary after the re-polling. It may be mentioned that in 2014 elections, Arunachal Pradesh had recorded around 77 percent turnout.
The results of the polls will be announced on May 23.