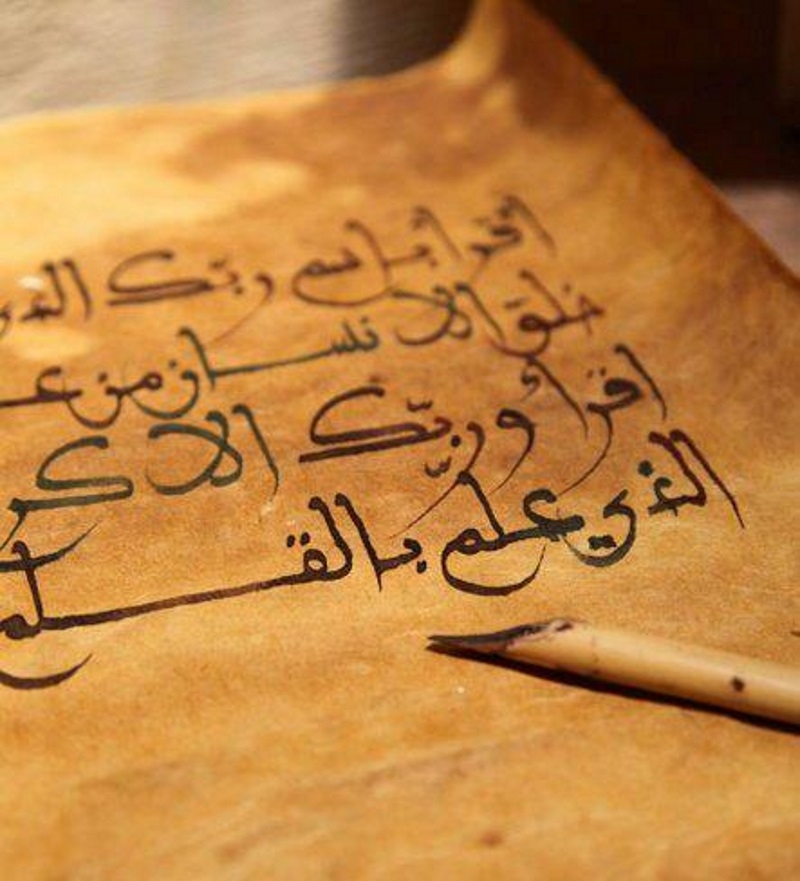 Kollam, Apr 20: The Constitution of India is the safeguard of human and civil rights. But crushing this base of Constitution, a private educational institution run by Muslim management, Azeezia Medical College Hospital in Kollam, Kerala has issued a Shariah- Compliant circular stating that there should be a recitation of only Quran and "no other prayer song should substitute this" during all events on the campus.
The order, which is relevant in all institutions run by the group, says in all functions Quran recitation should be compulsory.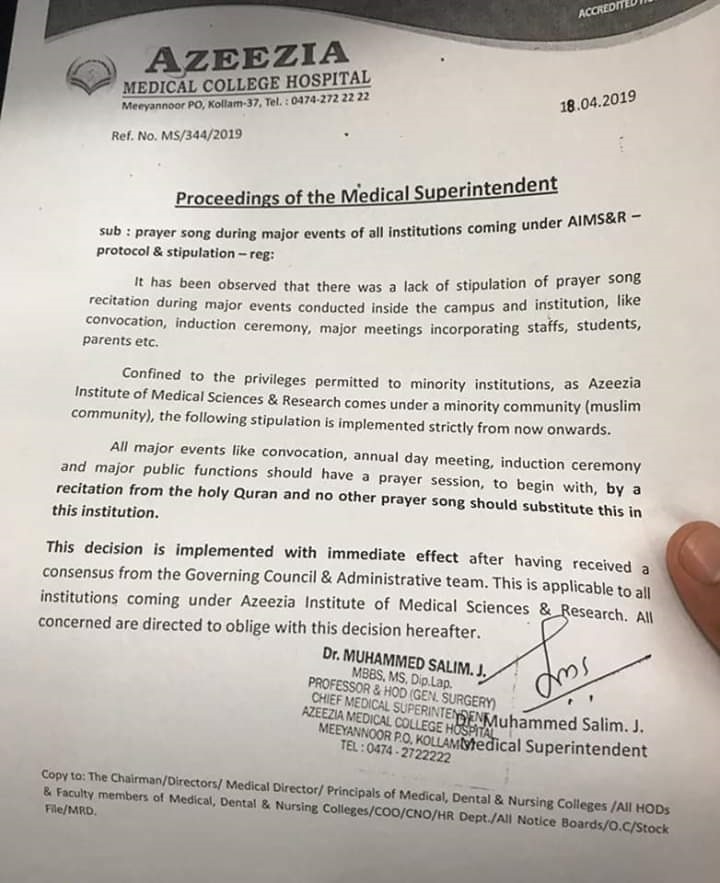 The circular issued by the Medical Superintendent Muhammed Salim. J stated that since the institution is a 'minority educational institution', "the rule is implemented strictly" with immediate effect.
According to experts, self-financing institutions do enjoy the liberty to choose prayer songs. By stipulating that only the Quran could be recited, the order violates the fundamental rights of students belonging to other communities.
"All major events like such as convocation, annual day meeting, induction ceremony, major meetings incorporating staffs, students, parents, etc., should have a prayer session, to begin with, by a recitation from the holy Quran and no other prayer song should substitute this in this institution," the circular stated.
Further, circular stated, "This decision is implemented with immediate effect after having received a consensus from the Governing Council & Administrative team. This is applicable to all institutions coming under Azeezia Institute of Medical Sciences & Research. All concerned are directed to oblige with this decision hereafter."
On these incidents, a social activist Radhakrishnan said, "This is jihad on the fundamental rights of other communities. In a way, the management is trying to Islamise education".