Colombo, April 22: A streak of six devastating bomb blasts ripped through five-star hotels and churches holding Easter mass, came as a shock to the entire world. Killing almost 290 people, and leaving several injured, the deadliest attack is ought to be shame on humanity. As investigation grips in deep, the police authorities have claimed to have arrested 24 people in connection with the attacks, Superintendent of Police Ruwan Gunasekara said.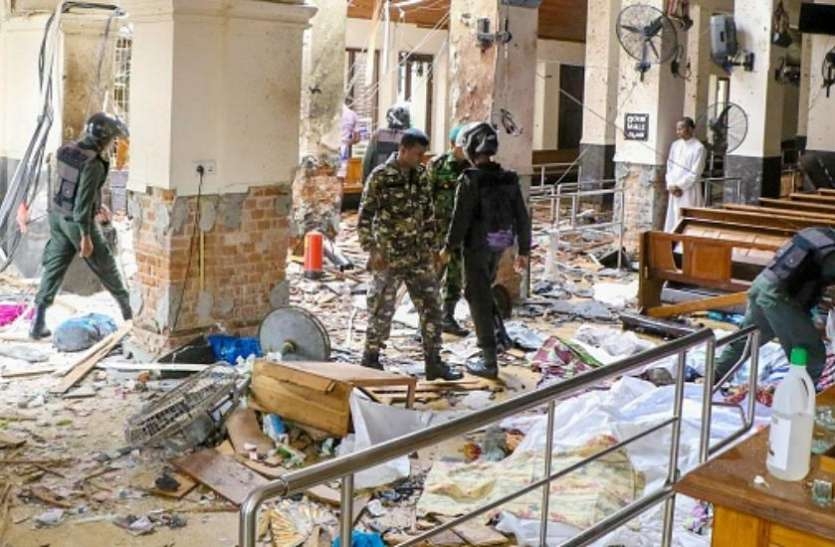 There was no immediate claim of responsibility, but the intelligence agencies in Sri Lanka have suspected a strong role of ISIS in this act. Explaining the series of the act, an intelligence officer said, "If you observe the pattern of the attack it is a classic Islamic State attack. A collective of people has been targeted using explosives. The government is working closely with Sri Lanka to get to the bottom of this. As of now, we are strongly suspecting IS because of the nature of the attack, but forensics will try to establish the explosive used, and the kind of detonator and other details to get to the bottom of this."
Although the true motive behind the attack remains as no one has claimed responsibility for the shocking attacks, as of now, two suicide bombers have been identified as Zahran Hashim and Abu Mohammed. The National Thowheeth Jama'ath (NTJ) is a radical Muslim group in Sri Lanka that was linked last year to the vandalism of Buddhist statues.
Key intelligence on a possible terrorist attack was not passed onto the Sri Lankan government weeks before the attack. Prime Minister Ranil Wickremesinghe acknowledged late on Sunday that "information was there" about possible attacks, adding that "we must also look into why adequate precautions were not taken."
The attack on churches gains major significance given the Christian community constituting a minority of 7.6 percent in the overall 22 million Sri Lankan population. Sri Lankan authorities order curfew in Colombo from 8 pm to 4 am. Sri Lanka also imposed a nationwide curfew and curbed social media access to prevent "wrong information" from spreading in the country of 21 million people.
The apparently coordinated attacks were the deadliest to hit the country in the decade since the end of a bloody civil war that killed up to 100,000 people and evoked painful memories for many Sri Lankans. They also marked a devastating escalation of violence against the country's Christian minority that has been targeted in the past, but never to such brutal effect.