Dehradun, April 23: With just about 15 days left for the Char Dham Yatra to commence, the state administrative machinery and medical department have started preparations to not just ensure the success of the annual pilgrimage but also to make sure that the number of deaths of pilgrims due to extreme cold conditions prevalent in the four shrine towns are minimised.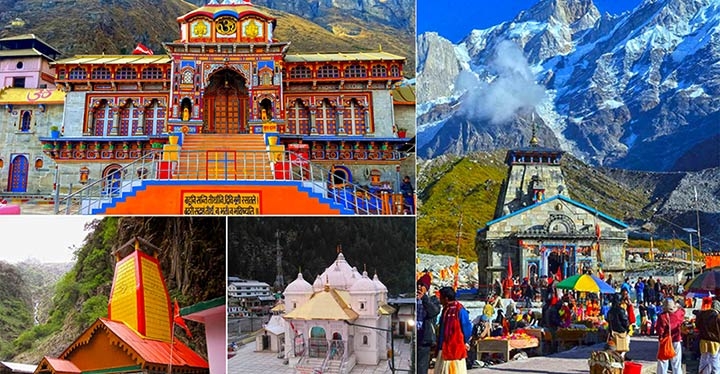 While the police department has finalised security plans for the upcoming yatra that starts from May 7, the Garhwal Mandal Vikas Nigam (GMVN), the nodal agency for the pilgrimage, has opened 16 booking counters for the registration of pilgrims and to help them book hotels and guesthouses. Besides, hi-tech medical facilities such as hyperbaric chamber (oxygen chambers), telemedicine and air-lifting at strategic locations will also be introduced. A brigade of around 30 specialised doctors will also be available during the yatra this year.
While the portals of Gangotri and Yamunotri will open for devotees on May 7, the doors of Kedarnath and Badrinath will be opened on May 9 and 10 respectively.
Over the past few years, the yatra has seen several deaths due to the extreme cold weather. Pilgrims have also complained that medical facilities are often inadequate in the shrine towns.
In order to address this problem, the health department has decided to set up telemedicine facilities in Kedarnath, Badrinath and Agastyamuni. Officials said that those in need of medical consultation will be able to get guidance from experts in Chandigarh and Delhi through telemedicine facility.
Giving more information, DG health Dr Ravindra Thapliyal said, "Provisions are being made so that patients with respiratory problems can be kept in hyperbaric oxygen chambers till the time they are stable. The hyperbaric chambers will be set up in Kedarnath and Badrinath and electronic blankets will also be made available."
Thapliyal added that advisories will be issued to elderly people for check-ups prior to the yatra. "Though we have a strong medical team with specialised doctors from across the country, we would still request those suffering from ailments to not take up the yatra."
A team of around 30 specialist doctors and 84 regular doctors of the health department have already been assigned duties. Other organisations are also being roped in by the state government for the smooth functioning of the yatra, officials of the health department said.