Abu Dhabi, April 25: To ensure environmental sustainability, plastic-free travel is the message given by Etihad Airways in the Gulf region and this message transmitted through passengers to every region of the globe. The milestone flight is part of Etihad's ongoing commitment to the environment. Flight EY484 departed from Abu Dhabi on 21 April, landing in Brisbane on 22 April – Earth Day. This initiative to go beyond Earth Day celebrations, and pledge to reduce single-use plastic usage by 80 per cent not just in-flight, but across the entire organization by the end of 2022. Etihad Airways is the second-largest airline in the United Arab Emirates.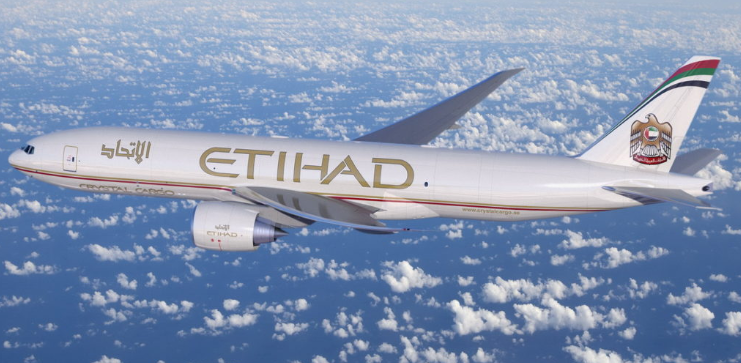 Guests on board enjoyed replacement products including sustainable amenity kits, award-winning eco-thread blankets made out of recycled plastic bottles, tablet toothpaste and edible coffee cups while children were treated to eco-plush toys.
As a result of planning the Earth Day flight, Etihad additionally committed to removing up to 20 per cent of the single-use plastic items on board by 1 June 2019. By the end of this year, Etihad will have removed 100 tonnes of single-use plastics from its inflight service.
As promised on Earth day Etihad removed 95 single-use plastic products are used in its aircraft cabins it removed 50 kilograms of plastic from being landfilled.
"Sustainable and efficient transport is core to the government's vision, and we commend Etihad's proactivity in paving the way for sustainability and efficiency in air transportation. The investment in sustainable alternative fuels and the focus on emerging environmental concerns such as plastic pollution reaffirms Etihad's commitment to the Abu Dhabi transport vision." Said, H.H. Sheikh Theyab bin Mohamed bin Zayed Al Nahyan, Chairman of the Abu Dhabi Department of Transport.
Last year, the United Nations called for global action to beat plastic pollution, stating that 400 million tonnes of plastics are produced every year, 63 per cent of which are intended for single-use. Governments around the world are starting to ban single-use plastics.