Colombo, April 26: The security has been beefed up and the forces are trying to apprehend the convict behind the dreadful attack. With a follow up to the terror investigation that pointed towards the involvement of a large number of women in the attack, the government considered banning burqas. However, the decision was overdue for the apex Muslim community to slate its opinion.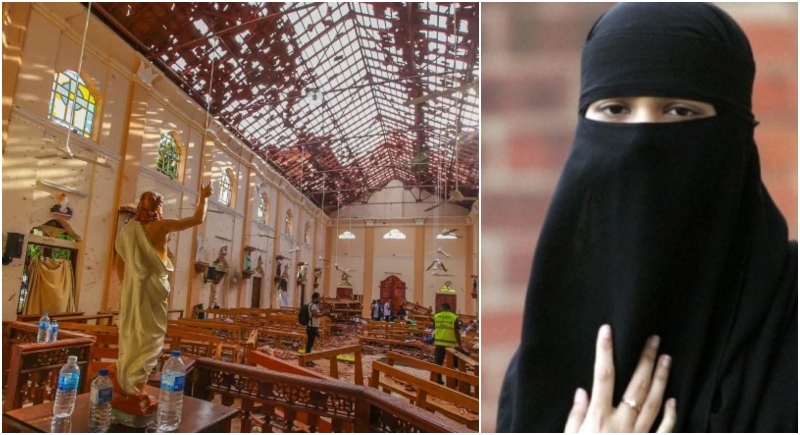 Taking cognizance of the prevailing situation and helping the government, All Ceylon Jamiyyathul Ulama(ACJU), the apex body of Sri Lankan Muslims has advised not to wear Burqa as it comes in the way of national security forces to maintain security in the country.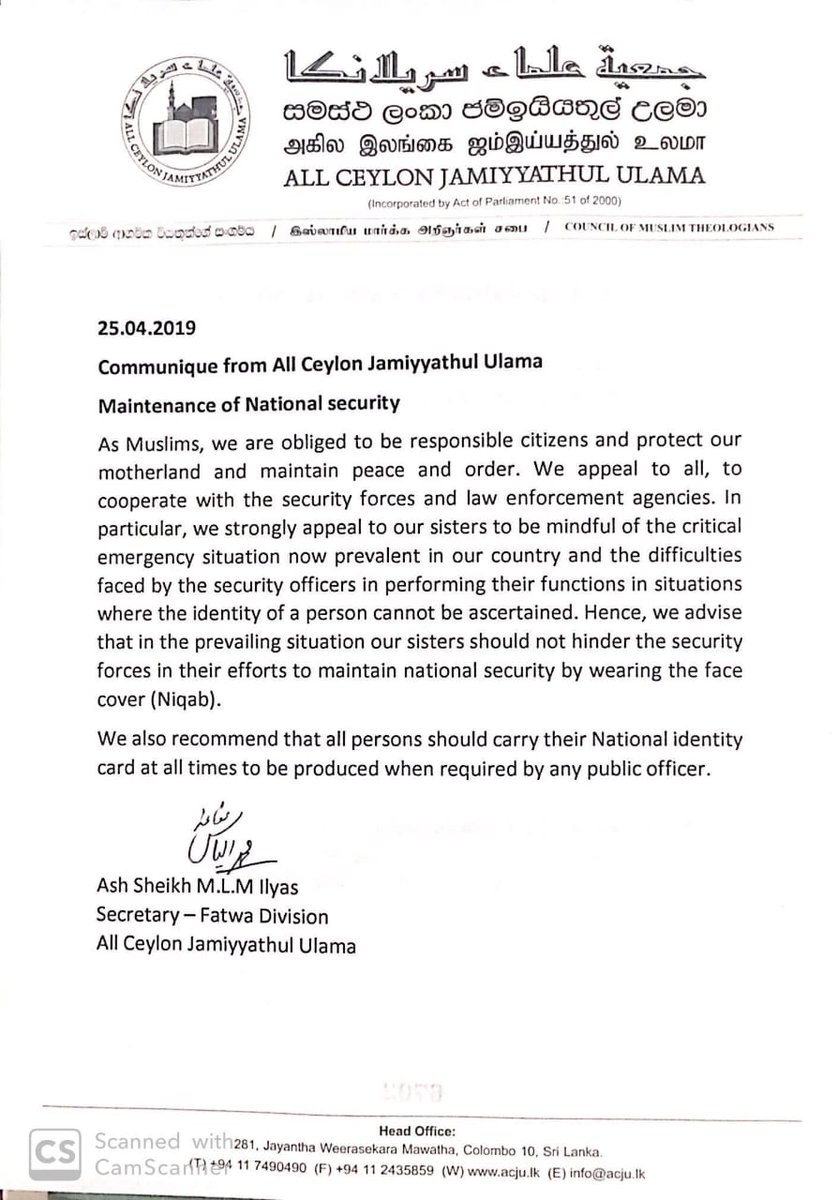 In a statement, they said, "We advise that in the prevailing situation our sisters should not hinder the security forces in their efforts to maintain national security by wearing the face cover (Niqab)."
Apart from this, the Minister for Muslim religious affairs Abdul Haleem says avoid friday prayers in a show of solidarity & "protest against the barbaric act".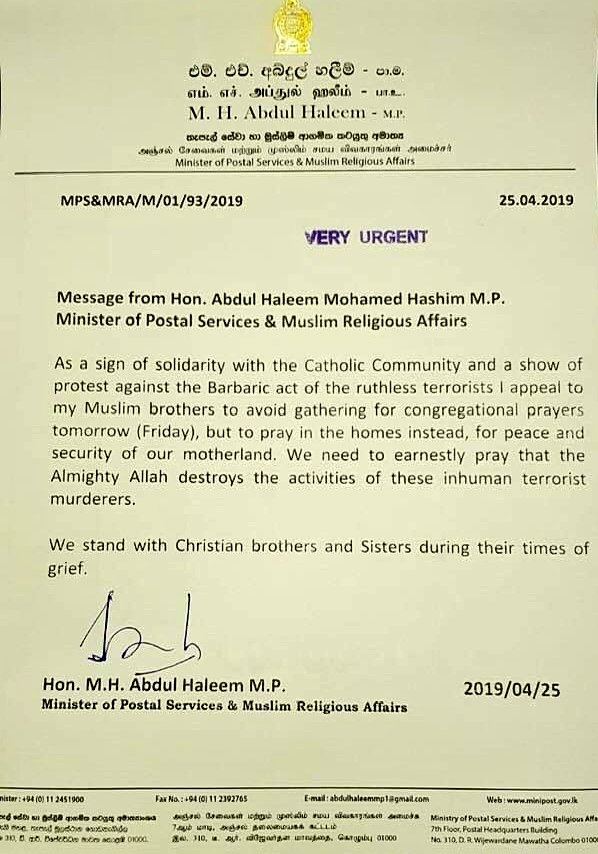 The Intellectual Community of Muslims (ICM) has made a request to the government to suspend all small organized Muslim groups in the country. ACJU, in a press conference, said, the bodies of suicide bombers will not be buried in a mosque. They stated that the Muslim community who is a minority within the country are in a helpless situation due to a terror attack done by a small group.
As the security situation in Sri Lanka remain fragile, police and security forces continue with their operations to nab the suspects behind Sunday attacks. Carrying out several operations, the police check posts have been set up to search suspicious vehicles as there are threats of more attacks.
Three persons were arrested on Thursday in Colombo along with several locally manufactured hand grenades and swords during a search operation. Crackdown on the fundamentalist group and its accomplices continue and more than 70 people have been taken into arrest so far. Night curfew will be in place from 10 PM to 4 AM.