Kolkata, May 10: As the biggest festival of democracy, the Lok Sabha election, reaches its sixth phase, the security forces have beefed up ensuring smooth functioning during election. Taking cognizance of the situation in West Bengal, the condition is slightly different as reports of violence and nuisance disturb the environment.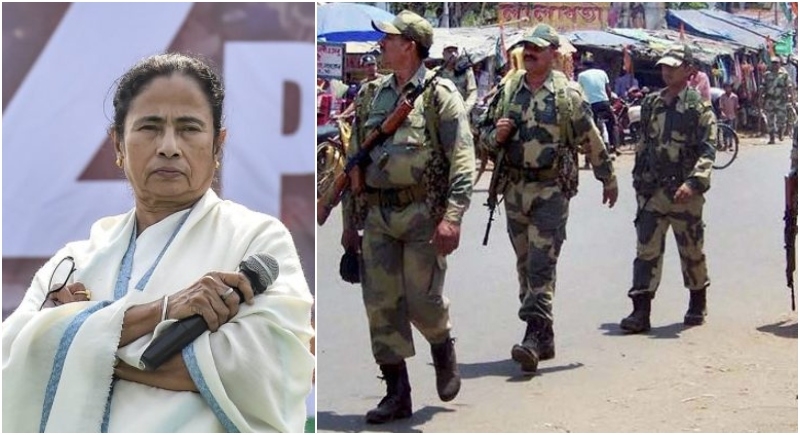 In order to ensure smooth functioning of the election process in West Bengal, 713 companies of Central forces have been deployed in the state. This is in consideration to all the five phases of elections which were marred by violence, all thanks to Trinamool Congress. The hooligans of the party used all its force to demean the democratic procedure by hurling stones on vehicles or signifying their 'didigiri' during polls.
Talking to the media, IG, CRPF, S. Ravindran said that the violence in the state during election is quite evident and as eight constituencies will go under poll in these ending phases, situation should be in control. The eight constituencies come under the Left-wing extremist areas and for these 602 central forces have been deployed in addition to 112 armed forces from other states of the country.
Apart from this, around 500 Quick Response Team (QRT) have been deployed for instilling confidence among the voters to come and vote. Encouraging voter's participation, the forces are deploying around 547 Quick Action Teams headed by company commanders along 108 additional QATs headed by the adhoc commander and two ICs. These measures will ensure that the attack against polling parties, candidates, voters either by extremists or by criminal elements are taken care of.
Eight seats from the State including Bankura, Medinipur and Purulia will go to polls in the penultimate phase on May 12. The counting of votes will take place on May 23.