New Delhi, May 11: As the campaigning guns came to standstill in 59 constituencies spread across seven states that will be going to polls on Sunday in the sixth phase of the ongoing seven - phase Lok Sabha elections in the country, the electoral fate of political stalwarts like Union Minister Maneka Gandhi, former MP CM and Congress leader Digjvijay Singh, BJP's Pragya Singh Thakur, Former UP CM Akhilesh Yadav, Congress general secretary Jyotiraditya Scindia among the 979 candidates will be sealed in the EVMs on Sunday.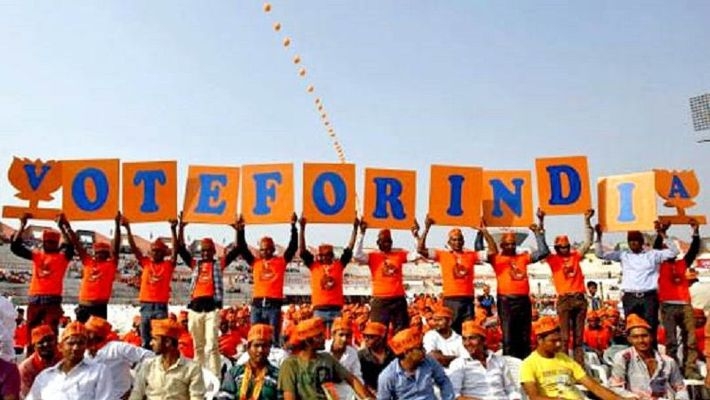 Among the 59 seats, voting will be held on 14 seats of UP, 10 Haryana, 8 each in MP, Bihar and West Bengal, Delhi 7 and Jharkhand 4. The BJP had won 44 out of these 59 seats in 2014. The observers are wondering whether the BJP would repeat its 2014 performance or improve its tally this time.
Among the key contestants Union Minister Maneka Gandhi is trying her luck from Sultanpur in UP. Her son and BJP MP Varun Gandhi had won this seat in 2014 with a margin of over one lakh votes. But he is shifted to Phulpur this time as the BJP decided to field his mother from this constituency. She is pitted against the BSP candidate Chandra Bhadra Singh and Dr Sanjay Singh of Congress.
Another interesting electoral battle will be seen at Azamgarh from where former UP CM Akhilesh Singh Yadav is contesting in place of his father the SP patriarch Mulayam Singh Yadav. He is to face a challenge from BJP's Nirahua, a Bhojpuri star who is most popular among the masses. Surprisingly the 'Vote-Cutter' Congress has not fielded any candidate here.
The most interesting electoral battle being keenly watched by the people and political pundit is the contest between former MP CM Digvijay Singh of the Congress party and BJP's firebrand Sadhvi Pragya Singh Thakur in Bhopal.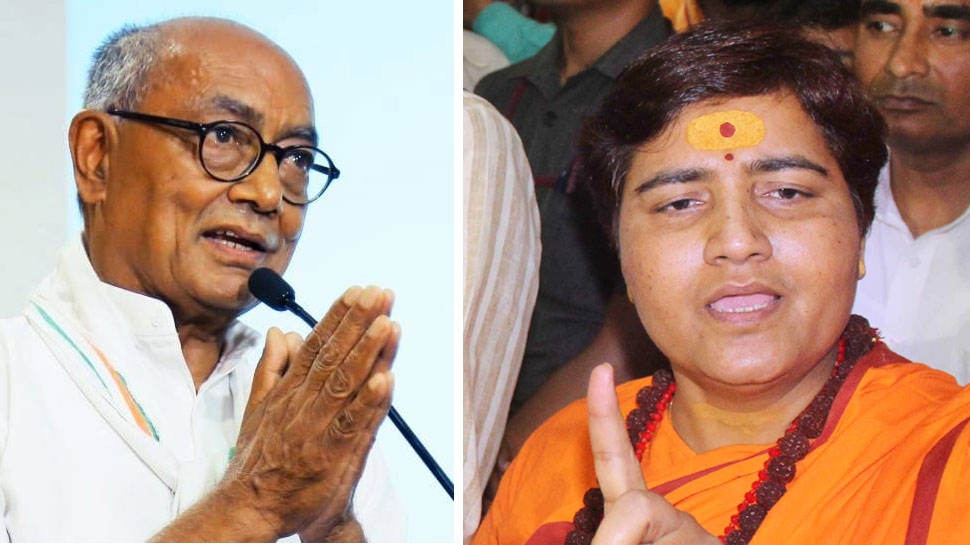 Ever since the BJP declared her candidature from Bhopal, the entire country is watching with keen interest this electoral contest. It was Digvijay among other Congress leaders who had coined the term 'Hindu Terror' or 'Saffron Terror' and implicated the Sadhvi in Malegaon blast case. The BJP has maintained all along that the Sadhvi was falsely implicated in this case and tortured in most inhuman manner while in the custody for over nine years. She has become the symbol of Hindu consolidation in Bhopal. The Congress fielded Digvijay Singh against her making this contest one of the keenly watched electoral battles of 2019.
Congress general secretary Jyotiraditya Scindia who is considered close to Rahul Gandhi and who was put in charge of Western UP, is contesting from Guna, the traditional constituency of the Scindias. In 2014, he had won form here with a huge margin of over one lakh votesand now he is facing BJP's K P Yadav this time.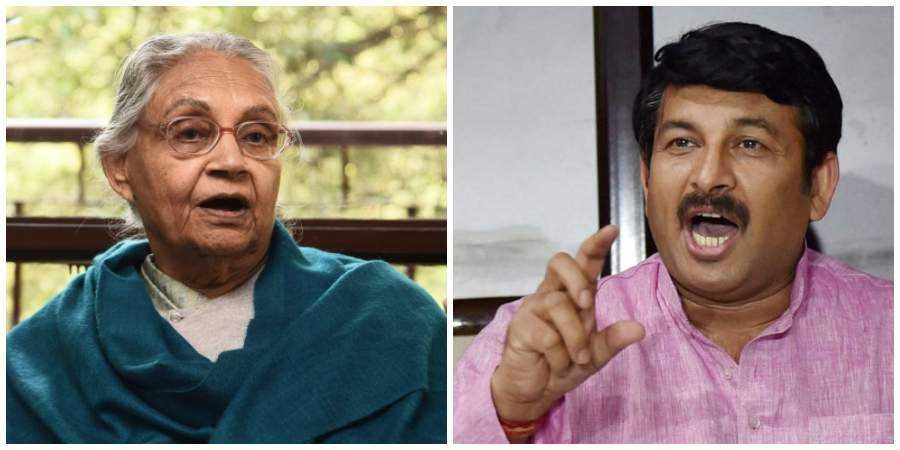 All the seven seats of National Capital Region of Delhi are witnessing a triangular contest this time with Congress trying to stage a comeback, BJP in a strong mood to repeat its 2014 performance and AAP trying its luck. Cricketer Gautam Gambhir is fielded by the BJP from East Delhi where he will be facing AAP's Aatishi Marlena. The electioneering in this constituency had already crossed levels with allegations and challenges being treaded from both the parties.
Former Delhi CM and grand old lady Sheila Dixit of Congress is contesting from North East Delhi against BJP's sitting MP Manoj Tiwari.
There are 10.16 crore voters in all these 59 constituencies who will be exercising their franchise on May 12. Among them 5.42 crore are male voters and 4.74 crore are female voters. The election commission has set up 113,167 polling booths for them to cast their votes.
In Bihar the eight seats that are going to polls include Valmiki Nagar, Pashchim Champaran, Purvi Champaran, Sheohara, Vaishali, Gopalganj, Sivan, and Maharajganj. Ram Vilas Paswan is contesting from Vaishali. Union Agriculture Minister Radha Mohan Singh, who is a five-time MP, is contesting from Purvi Champaran. The BJP which had held all the seats except Vaishali, has now given Valmiki Nagar and Siwan to its ally and NDA partner JD(U).
In West Bengal where a shrill campaigning was witnessed in the past few days, election will be held on Tamluk, Kanthi, Ghatal, Jhargram (ST), Midnapore, Purulia, Bankura and Bishnupur (SC) seats.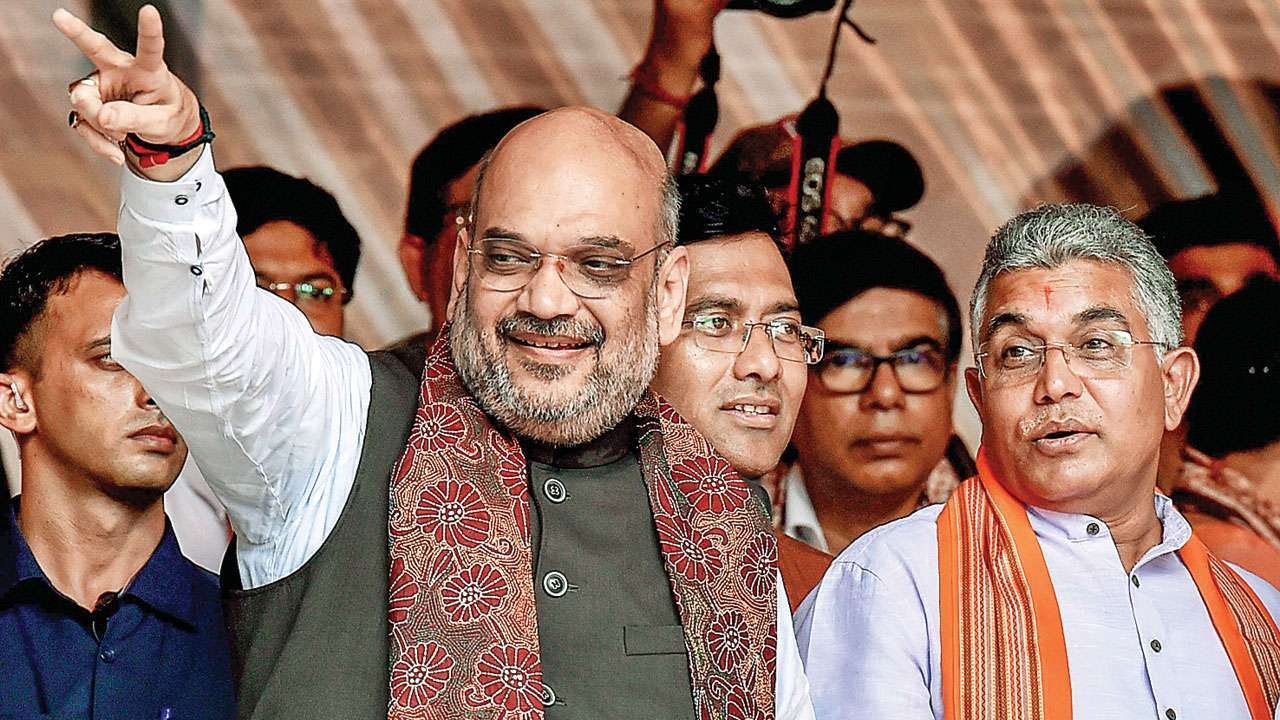 Among the prominent candidates are Bengali film star and sitting MP Deepak Dev Adhikari, Rajya Sabha Member Manas Bhunia, former Union Minister Sisir Adhikari, and State Panchyat Minister Subrata Mukherjee (All Trinmool Congress) and BJP state President Dilip Ghosh and former IPS officer Bharati Ghosh.
Dilip Ghosh is facing Deepak Dev Adhikari of the TMC from Ghatal constituency which has attracted the attention. The TMC had won all the 8 seats in 2014.
A total of 979 candidates are in the fray with the highest 769 independents. Among the parties, the BJP is contesting 54 seats, followed by BSP 49, Congress 46, Shivsena 16, AAP 12, AITC 10, INLD 10, CPI 7, and CPM 6.
The party leaders who campaigned in these constituencies included Prime Minister Narendra Modi, BJP National President Shah, Defence Minister Nirmala Sitharaman, Congress President Rahul Gandhi, West Bengal Chief Minister Mamta Banerjee and others. The response to PM Modi and Amit Shah's rallies in West Bengal particularly was overwhelming sending shocks in the opposition camps. Political observers feel that particularly in West Bengal, the CPM support base is slowly shifting towards the BJP and that is sure to benefit the party's election prospects in the state as compared to 2014.