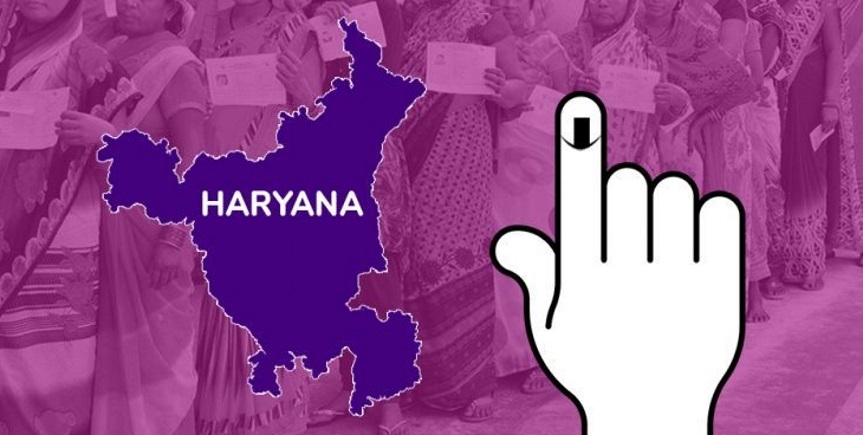 New Delhi, May 11: As Lok Sabha elections are coming to end, the excitement is on the peak. Now, on 12 May, India will vote for 6th phase. In these elections, Haryana is going to witness a big fight between traditional dynasties and new promising phase. Tomorrow, all 10 Parliamentary Constituencies are going to poll. The 6th phase is going to be game-changer for the fate of Haryana.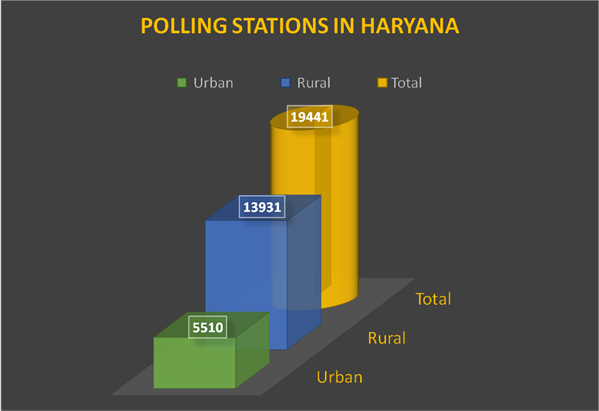 Here are some facts about Haryana elections-
In Haryana, a total of 1,80,56,896 voters out of which 97,16,516 are male, 83,40,173 are female and 207 are the third gender are going to cast a vote

All 10 Parliamentary Constituencies polling for elections in 6th phase- Ambala (SC), Hisar, Karnal, Sonipat, Faridabad, Sirsa (SC), Gurgaon, Kurukshetra, Rohtak, and Bhiwani-Mahendragarh

Out of 10 PCs, 8 are for General Category, 2 PCs are reserved for Scheduled Castes- Sirsa and Ambala

223 candidates are contesting for elections, from which 11 are women.

Lowest No. of candidates contesting elections- Karnal (16 candidates )

Highest No. of candidates contesting elections- Sonipat (29 candidates)

Total polling stations- 19,441 polling stations, 5510 to an urban area and 13, 931 for a rural area.

The State has 100% EPIC coverage and images on the Electoral Roll.