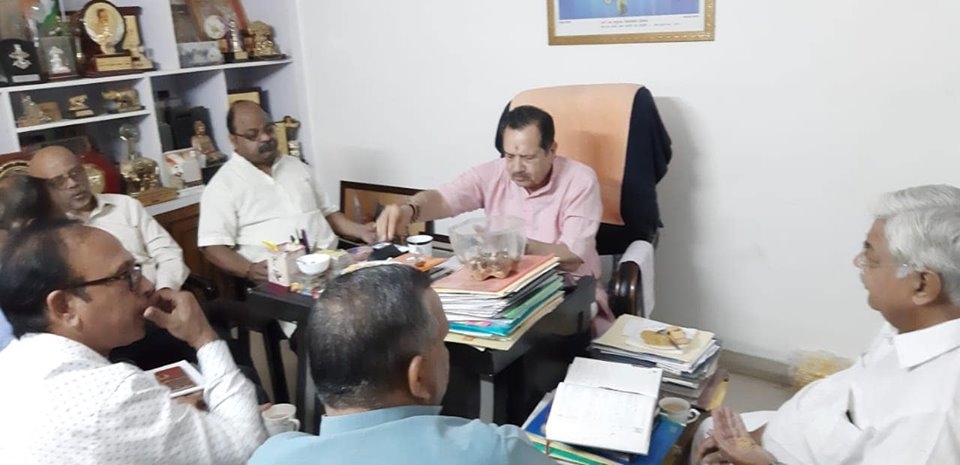 New Delhi, May 13: The message of peace, brotherhood, compassion and unity given by Gautam Buddha is the need of the need of the hour to save the world from getting torn by violence, conflicts, and unrest of all kinds, said senior RSS functionary Indresh Kumar here today.
He was addressing a meeting of some prominent persons in Delhi today to discuss the details of celebration of Buddha Jaynati which falls on Saturday, May 18 i.e. Buddha Poornima. The occasion will be used to make an appeal to the people to follow the ideals and teachings of Tathagata Buddha and to make an appeal to all Indians to participate in this celebration.
Vishwa Hindu Parishad (VHP) International Working President Alok Kumar, VHP Delhi Prant Secretary Bachchan Singh, National General Secretary of Bharat-Tibet Sahyog Manch (BTSM) Pankaj Goyal, National General Secretary of Himalaya Pariwar Bhupinder Singh Kansal, National General Secretary of Dharma Sanskriti Sangam Rajesh Lamba, International President of Nepali Sanskriti Parishad Ashok Chaurasiya were conspicuous by their presence at the meeting.
Addressing the meeting Indresh Kumar said that the message of Tathagata Buddha has the potential to rid the world and humanity at large from all types of violence and usher in an era of peace, brotherhood and compassion. It the message for establishing world peace, he said.