Islamabad, May 13: The United Nations designating Masood Azhar as a global terrorist was an alarming bell for Pakistan to act against terrorism. Imposing ban and freezing assets of the global terrorist, Pakistan took its first step against Azhar. But was it for real or is there any hidden agenda behind this act?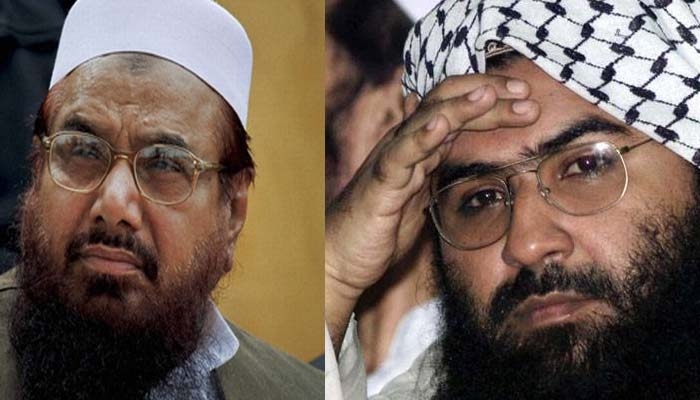 Known for flipping sides on terrorism and avoiding its stand on soiling the same, Pakistan has been tossing and safeguarding terrorists for a long time. However, giving an impressive shock for a change, Pakistan's Interior Ministry has banned 11 organisations under the Anti-Terrorism Act (ATA) for their alleged affiliation with proscribed outfits Jamaatud Dawa (JuD), Falah-e-Insaniyat Foundation (FIF) and Jaish-e-Mohammad (JeM).
Issuing a notification, the ministry listed organisations of the three proscribed outfits which are officially banned. These organisations include Al Anfal Trust (Lahore), Idara-e-Khidmat Khalaq (Lahore), Al Dawatul Irshad (Lahore), Al Hamd Trust (Lahore and Faisalabad), Al-Fazal Foundation/Trust (Lahore), Mosque and Welfare Trust (Lahore), Al Madinah Foundation (Lahore), Muaz bin Jabal Education Trust (Lahore), Al Eesar Foundation (Lahore), Al Rehmat Trust Organisation (Bahawalpur) and Al Furqan Trust (Karachi).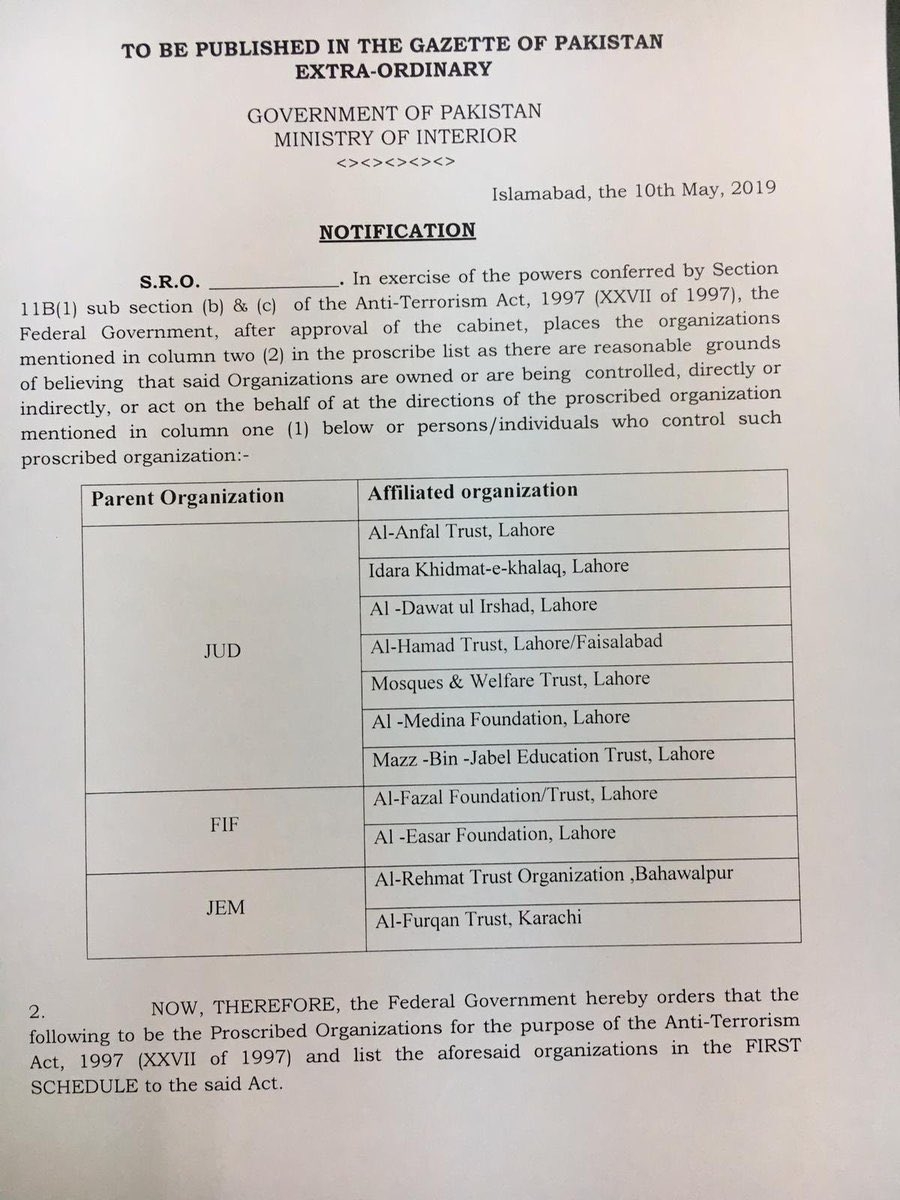 The decision was taken in the National Action Plan (NAP) which is Pakistan's 20-point programme to rid the country of terrorism. It was enacted on December 25, 2014 after a terror attack on schoolchildren in Peshawar which left 133 dead.
Earlier in February during a meeting of the National Security Committee, the government decided to ban the JuD and the FIF and launch a crackdown on the JeM, which was banned in 2002 by then military ruler General Pervez Musharraf. In March, the government sealed or took over administrative control of several establishments run by JuD and the FIF.
Masood Azhar, the head of the JeM, was designated a global terrorist by the UN Security Council earlier this month following the Pulwama suicide bombing. China had blocked four previous moves to label Azhar as a global terrorist.