While projecting 2014 vote share in 2019, Phase 6 may turn out to be determining factor for BJP. This phase will make certain whether BJP will return to the center or not.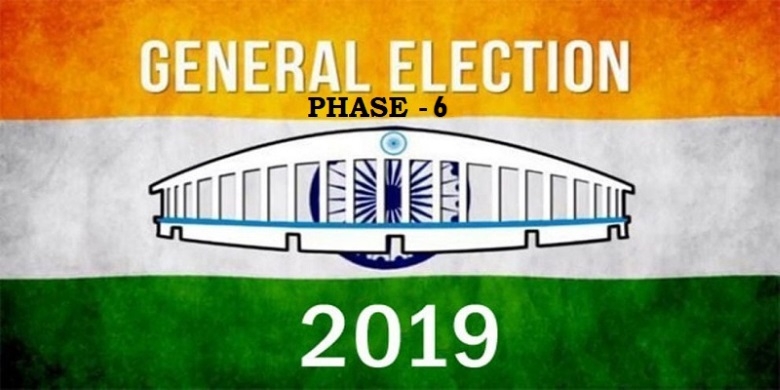 In this stage, India voted for 59 seats with 63.49% voter turnout. If we see 2014 numbers; BJP won 41, INC 2, others 7 and SP+BSP+RLD haven't won a single seat. After inserting 2014 data and 2019 alliances into the interactive map (Please see below) some intriguing facts have come up.
It seems certain that "Bua-Babua's" coalition is stealing the show at this point. In 2014 BJP won 41 seats out of 59 (Phase 6) but this time if we add SP+BSP votes BJP may get reduced to 33 seats and a major setback in UP. If BJP doesn't perform in West Bengal and matches its tally to 2014 numbers this may turn out to be losing game for BJP.
Indian National Congress will maintain its track record with 3 seats; adding one more place to its 2014 tally. In West Bengal BJP is trying to create the ground for the last few years. To reflect Panchayat election success in Lok Sabha; BJP will need at least 20% vote swing in WB and fight is fierce with TMC for sure. In Jharkhand, BJP may lose Giridih and Jamshedpur but may tally it back its seats in Haryana's Sirsa and Hisar.
To conclude we can say this phase isn't a cakewalk for BJP unless Modi charisma works.