New Delhi, May 13: The two day WTO Ministerial Meeting of developing and Least Developed Counties began today in New Delhi. A meeting of senior officers of the participating countries is being held today and the Ministerial Meeting will be held tomorrow.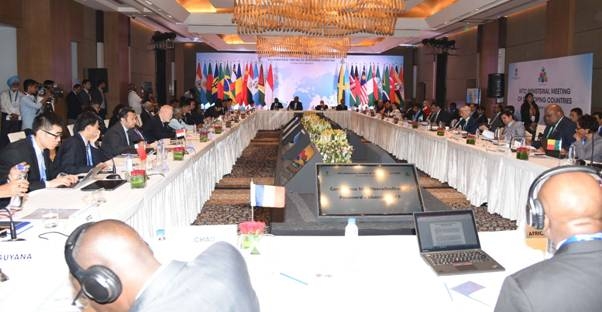 The meeting will provide an opportunity for the Ministers to discuss various issues particularly related to current challenges before multilateral rule-based trading system.
Total 22 countries are participating in this meeting including 16 developing countries and 6 Least Developed Countries. It includes China, South Africa, Brazil, Saudi Arabia, Turkey, Kazakhstan, and Bangladesh. The Director General of WTO Roberto Azevedo is also participating in the meeting.
Following issues are likely to be discussed in the two-day meeting.
Finding a solution to the ongoing impasse in the Appellate Body on an urgent basis.

Issues of importance and priority for developing countries including LDCs in reform agenda.

How to reinvigorate negotiating agenda on issues of critical importance for developing countries.

How to ensure effective S&D for all developing countries including LDCs
Speaking at the inaugural session, Commerce Minister Dr. Anup Wadhwan said that the existential challenges to the multilateral rule based trading system are manifest in a spate of unilateral measures and counter-measures deadlock in key areas of negotiations and the impasse in the Appellate Body. Further he added that the logjam in the Appellate Body is a serious threat to the dispute settlement mechanism of the WTO and the implementation function of the Organization.
The meeting is said to be an effective move by developing countries to positively influence the outcome of WTO reforms by making development at its core and exploring all means of saving multilateralism.