New Delhi, May 14: Although Freedom of Speech and Expression is articulated as a fundamental right, it is completely opposite in the state of West Bengal. Hovering a dictatorship rule in the state, Chief Minister Mamata Banerjee has made sure people do not go against her or her government fearing lose of power.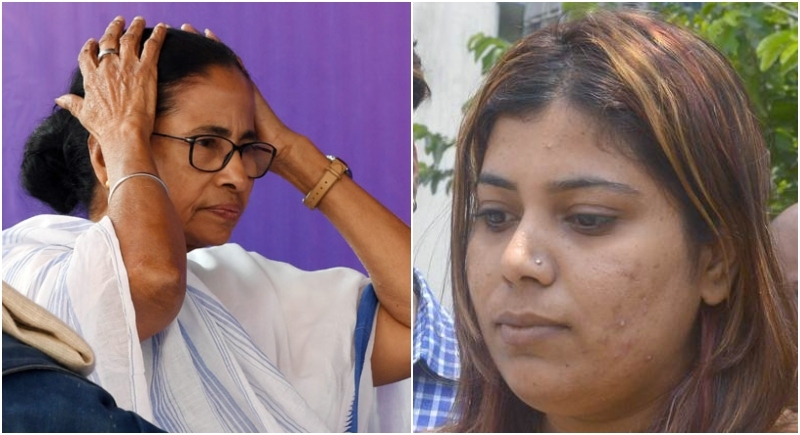 After all the drama created by the local activists of the Trinamool Congress, the Supreme Court on Tuesday ordered the release of the BJP youth wing worker Priyanka Sharma for posting a morphed image of West Bengal Chief Minister Mamata Banerjee on social media. Initially, the court granted Priyanka Sharma a conditional bail and asked for a written apology. It then called the lawyer back and modified the order to allow for her release without an apology.
The arrest took place on May 10 when Sharma shared a photo on Facebook where she had morphed Mamata Banerjee's face on to actor Priyanka Chopra's picture from the MET Gala event in New York.
The Supreme Court observed that it will grant bail on a condition that Sharma apologises. To this decision, Priyanka Sharma's lawyer NK Kaul said "asking for apology is amount to infringement of right to freedom of speech." He further added saying, "It concerns me that she is being made to apologise for this. Anyone else tomorrow will be told that you will be arrested for memes and you will have to apologise for bail."
Priyanka Sharma had been arrested by the police under section 500 (defamation) of the IPC and under other provisions of the Information Technology Act on the complaint of a local Trinamool Congress leader Vibhas Hazra.
With internet memes acting as the new age caricatures, freedom of expression has never been questioned in this regard. With West Bengal government taking such uncalled-for action against people is breach of the right asserted on us. Her arrest was followed by protests from the BJP and other social media users.