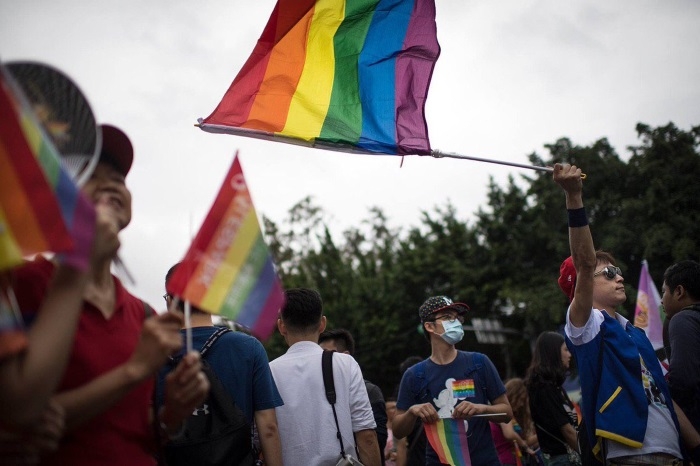 Taipei, May 17: The issue of same-sex marriages is one of the most discussed issues today, but yet in Asia, this issue is in the hushed discussions or issue to ignore or suppress. But crushing all stereotypes, Taiwan becomes the 1st country in Asia to validates same-sex marriages on Friday.
After this historic decision, despite deep divisions, thousands of demonstrators outside parliament cheered and waved rainbow flags.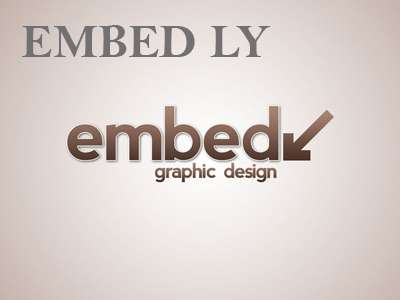 As tens of thousands of protesters filled the streets of Taipei on Friday, lawmakers in Taiwan voted to legalize same-sex marriage.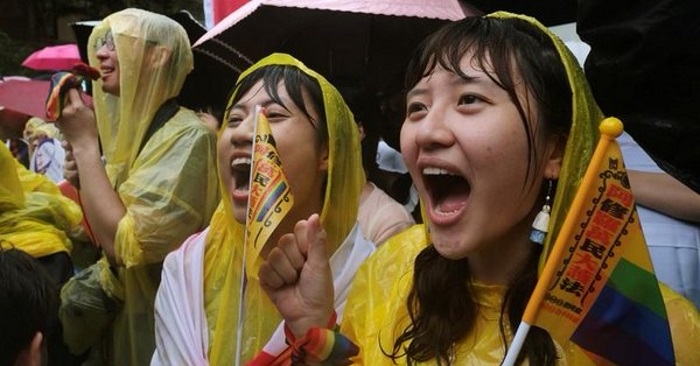 On this historic moment, President Tsai-Ing-wen tweeted, "We took a big step towards true equality and, made Taiwan a better country".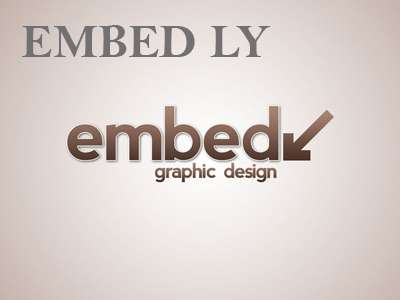 This historic decision is a result of the court's imposed deadline on Taiwanian Parliament. The legislature faced a deadline imposed by Taiwan's constitutional court, which in 2017 struck down the Civil Code's definition of marriage as exclusively between a man and woman. The court gave the government two years to revise the law, or same-sex couples would automatically be allowed to have their marriages registered by the local authorities.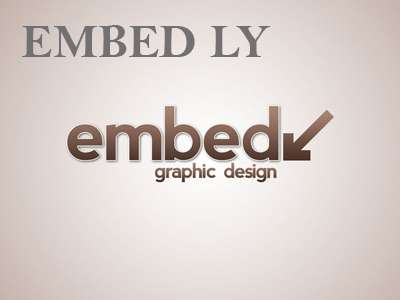 In the matter of guy rights, Taiwan has been a leader of Asia. Although the island has a large gay community and its annual gay pride parade is the biggest in Asia, the issue of marriage equality has divided Taiwanese society. In a debated vote in November last year, 67% voted to reject same-sex marriage.
In recent months conservative groups have campaigned against same-sex marriage reform, pushing for a law that would see gay marriage legislation redefined as same-sex unions.