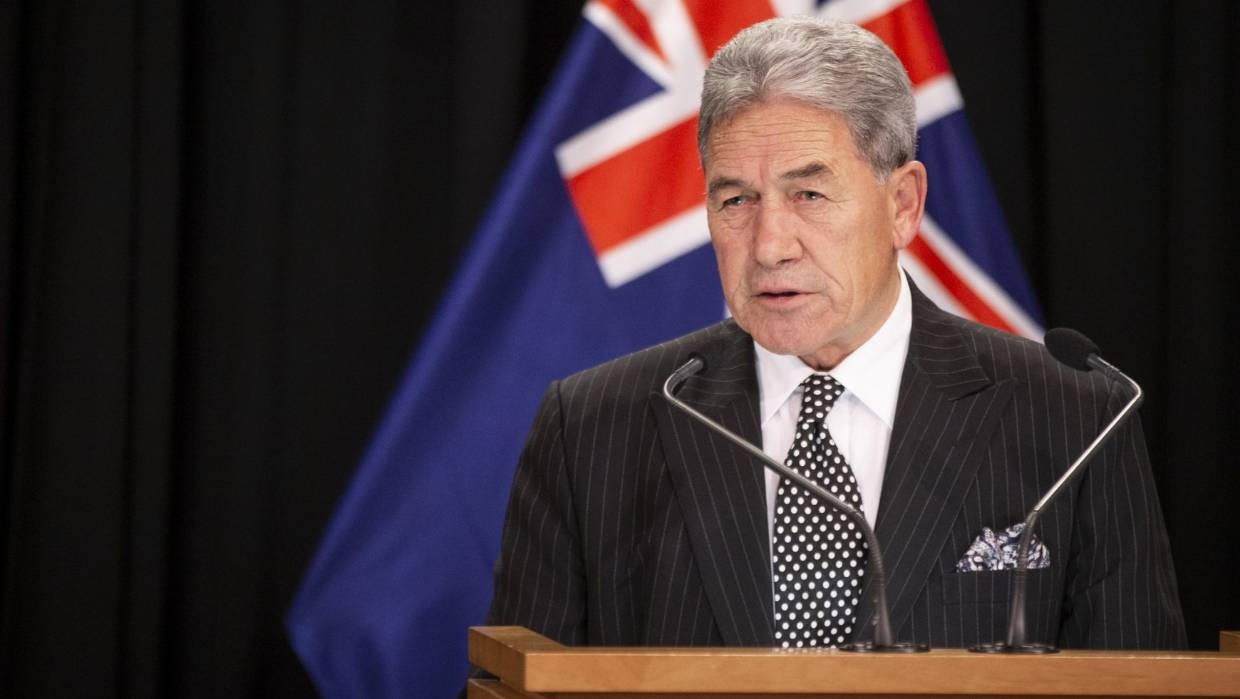 Auckland, (New Zealand), May 2: New Zealand Deputy Prime Minister Winston Peters who is the chief guest of the 5
th
New Zealand National Hindu Conference, will formally inaugurate the event at Auckland on Saturday, May 4, an official release said.
The 5th National Hindu Conference is being organized by the Hindu Council of New Zealand.
"We are very pleased that the deputy prime minister will be inaugurating the conference," Hindu Council of New Zealand's Nitika Sharma said.
She further said that the presence of deputy prime minister will provide motivation and inspiration to the community leaders. His presence will give us confidence that our contribution is valued in New Zealand, Nitika Sharma who is coordinator of the conference, said.
She further said that this conference is all about showcasing the contribution that the Hindus make to New Zealand and celebration our success. "We are at the cusp of change in New Zealand which is reliant on community leaders that serve as role models", she added.
"Stronger Communities, Stronger New Zealand" is the theme of the conference which will be attended by leaders from 35 organizations, community groups and temples.
Sharma said attendees would be discussing, deliberating and forming future pathways for best contributing to a stronger country.
"The Hindu community has been very well received in New Zealand and have integrated with the local culture whilst maintaining their traditions in an exemplary manner. The organization of this conference is one such example", she said.
Sharma said the organizing committee was made of young people who all did this work as volunteers. The Hindu community is the fastest growing religious group as per the latest official census data available and is the second largest religious following in New Zealand.
"The theme of the conference is a highly relevant conversation not only for today, but for shaping the future of New Zealand. Hindus are model contributors and integrators in all countries around the globe and New Zealand is no different," Sharma said.
The conference will also go on to: provide an opportunity for networking, connecting and inspiring each other; portray the strong grass-root connections that Hindu organisations have with the diaspora in New Zealand; show how Hindu temples have become a focal point of promoting Hindu dharma and making it relevant to 1st and 2nd generation Kiwi-Hindus; celebrate the contribution of youth in promoting and strengthening Hindu dharma and connect government agencies to the community.
Panel discussions and presentations will focus on deliberating and discussing how best to continue to strengthen the communities to make a stronger New Zealand.
There are 11 places available for the conference. Registrations can be done by following this link: https://goo.gl/QkfQtz
Registrations and media pass issue will only be open till 3pm on May 2.