Shillong, May 2: Creating awareness among visiting tourists, students and the general public, the Geological Survey of India (GSI) North Eastern Region (NER) on Wednesday, installed two geological display boards. These boards are at two important geological sites in the State with geo-scientific information.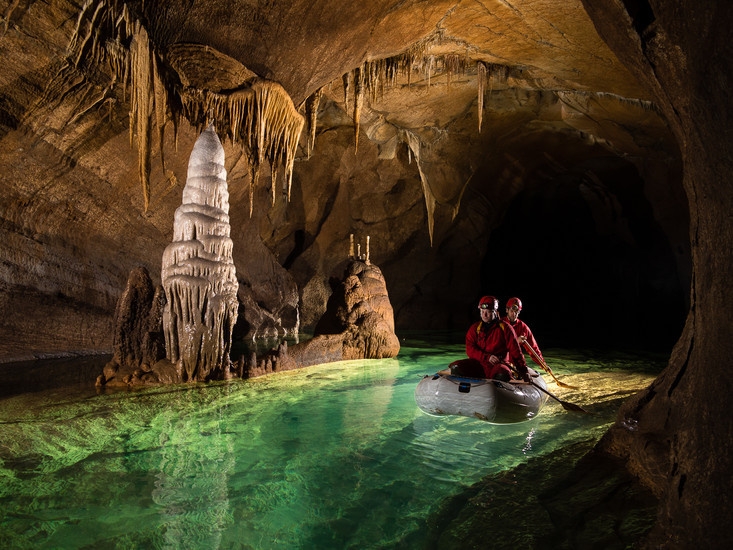 The decision comes with a view of taking a step towards popularizing the places as tourist destinations and also declaring one of them as geological monument in the near future. The boards were unveiled at Mawmluh cave and Therriaghat, Sohbar in East Khasi Hill District. Mawmluh cave made headlines earlier. It was because of the high resolution stable isotopic studies of the stalagmites from the cave have shown that there was a major climatic event about 4200 years ago.
The stalagmite in the Mawmluh cave has been tagged a Global Stratotype Section and Point (GSSP) which is the first formally ratified marker of a geological time period in India. Meanwhile, Therriaghat marks the Cretaceous (K)-Palaeogene (Pg) mass extinction event. The Um-Sohryngkew (Wahrew) river section at Therriaghat is known for having the most complete records of the Cretaceous-Palaeogene (K-Pg) boundary transition in India.
The Therriaghat has evidence of being an ancient sea which turned into rocks and the ancient sea with its marine life and rock character has preserved everything in itself. The installation of the geological boards will serve as a purpose of tourism.