Colombo, May 27: Keeping their alert mode on, Sri Lanka has been on strict vigilance ever-since the terror attack on churches and luxurious hotels on Easter Sunday. Launching an extra vigil on the northern seas, the Sri Lankan navy are watchful on terrorist elements and activities prevailing in the surrounding.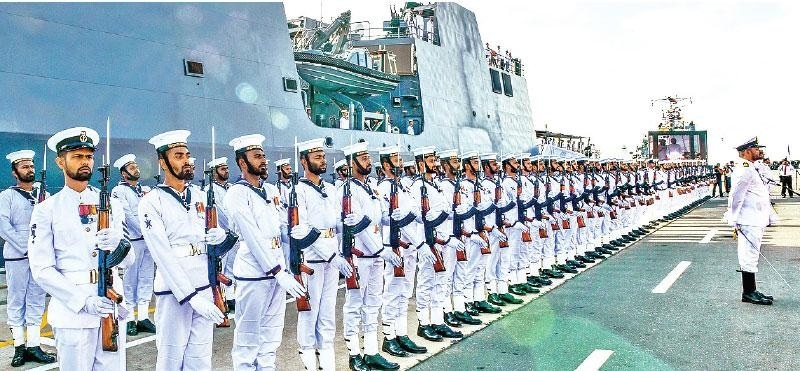 In the wake of media reports, the Sri Lankan Navy reserved extra vigilance after reports that some terrorist elements may have left the country to land on Indian shores. Navy spokesman Isuru Desapriya said that the vigil is being carried out based on media reports but there has not been any such alert from security agencies. He said special security plan is being implemented since Easter Sunday attacks and several naval units have been deployed to prevent any illegal movement of personnel and goods.
Earlier, several media outlets reported that a group of 15 suspected Islamic State terrorists were fleeing Sri Lanka towards the Kerala Coast. Coastal security has been beefed up across the Kerala coast in wake of reports.
The spokesman said they are in touch with Indian authorities and the naval presence in the North has been doubled and placed on maximum alert. Indian intelligence has provided inputs about the Easter attacks which killed 258 people including 45 foreigners.
A suspect was arrested in Kerala after the attacks and was believed to be following the literature propagated by Zahran Hashim, main perpetrator of Easter attacks.