Kathmandu, May 29: While some are heading to conquer the highest peak, Mount Everest, these two gems had already set an example of 'never give up'. Turning pages of history, in memory of the first summit of the Everest by Sir Edmund Hillary and Tenzing Norgay Sherpa in 1953, the world is celebrating Mount Everest Day today.
Gratifying his dream to reach the highest peak, Edmund Hillary made everyone believe that curiosity leads to fruitful results. Accompanying him was his close friend Tenzing Norgay, of Tibetan-Nepali descent. He had dreamt of being the first one to climb this mountain. As a child, he practised by carrying rocks in his backpack up and down the base of the Mt Everest. Before 1953, he had been part of six summit attempts. Edmund Hillary was born in New Zealand, which was then a British colony. He was an apiarist who would keep bees in the summer, and climb mountains in winter.
Journey to Mount Everest:
The journey to the Everest was not as easy as one would think. From the 1953 British expedition, Tom Bourdillon and Charles Evans were the ones chosen for the first of the three attempts. But the two had to turn back from South Summit, approximately 300ft from the top, after their oxygen equipment failed.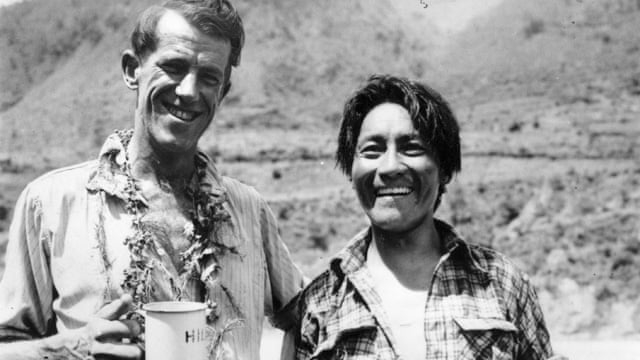 Overshadowing all challenges during the second attempt, Norgay and Hillary had reached the South Summit by 9am. But their problems were far from over; on their journey they encountered a ridge that took a slight dip before rising abruptly in a rocky spur. It was Hillary who scraped at the snow, and carved out a path that allowed them to make the final ascent. That spot today is known as the Hillary Step.
Finally, at around 11:30am on May 29, Tenzing Norgay and Edmund Hillary became the first men to scale Mt Everest. As a debt of their gratitude, the sherpa laid down some sweets while Hillary laid a cross on the white snow of the summit. Knowing that tricky questions of who climbed the everest first would pop up, both Hillary and Norgay decided not to spill the beans.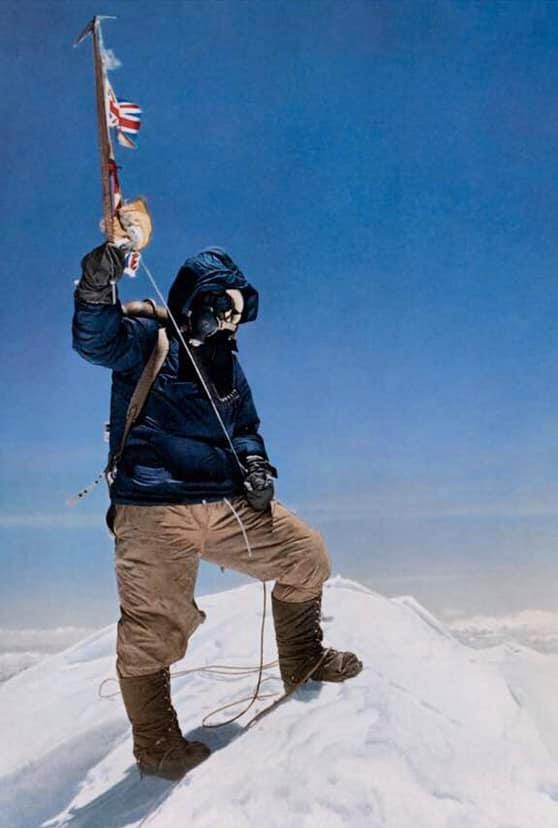 Mt Everest Day is celebrated on May 29 every year to commemorate the first two summiteers.
Scenario of Mount Everest:
Off lately Mount Everest has been beefed up by mountaineers who have unfortunately dimmed the beauty of the peak. Recent photographs taken by some trekkers show the reality of the newly emerged trend of tourism on the summit and the photographs are attracting the attention of the world. But this attraction has however led to distraction and disruption of the highest peak. A photograph by a renowned mountaineer Nirmal Purja is going viral on social media which shows that the reality is lot more crowded. As expeditions are getting more and more popular, it is adding more to the crowd.