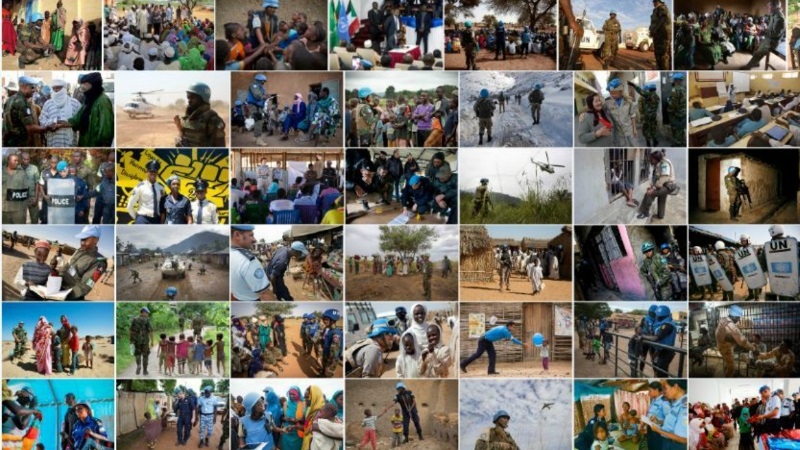 United Nations, May 29: Today world is observing 'International Day of UN Peacekeepers'. On this occasion, the UN Chief, Antonio Guterres paid tribute to the thousands of peacekeepers who had paid 'the ultimate price' with their lives.
The theme for this year's peacekeepers day is "Protecting Civilians, Protecting Peace," chosen to mark the 20th anniversary of the first time that the Security Council explicitly mandated a peacekeeping mission to protect civilians (UNAMSIL in Sierra Leone from 1999 until 2005).
Today, the world organization marked 20 years since the Security Council first mandated a peacekeeping mission to protect civilians.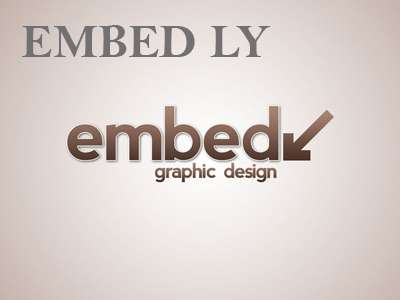 in a message released on the International Day of UN Peacekeepers, UN Secretary-General Antonio Guterres said, "Today we honor more than one million men and women who have served as United Nations peacekeepers since our first mission in 1948. We remember the more than 3,800 personnel who paid the ultimate price".
He said, "And we express our deepest gratitude to the 100,000 civilian, police and military peacekeepers deployed around the world today, and to the countries that contribute these brave and dedicated women and men".
Noting that UN peacekeeping is a vigorous investment in global peace and security, the UN chief stressed that it requires strong international commitment. he expressed, "That is why we launched the 'Action for Peacekeeping' initiative, which aims to make our missions stronger, safer and fit for the future".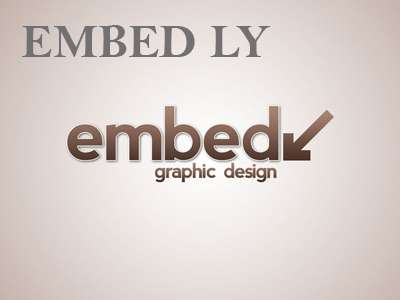 For millions in conflict-affected situations around the world, peacekeeping is a necessity and hope. Let us work together to make peacekeeping more effective in protecting people and advancing peace," he added.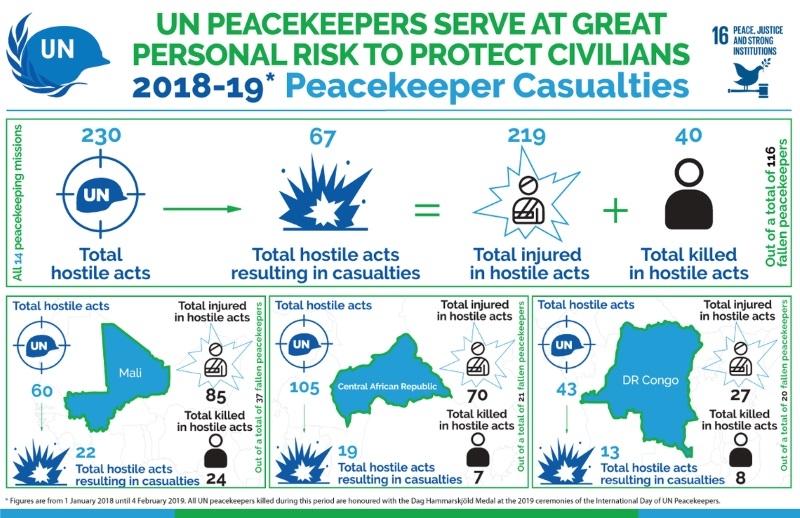 The International Day of UN Peacekeepers is observed as a tribute to all the men and women who have served as military, police or civilians in UN peacekeeping operations, the UN said in another press release. "We commend their professionalism, dedication, and courage and honor the memory of those who have lost their lives in the cause of peace," it stated.
Earlier on Friday, Guterres oversaw a somber wreath-laying ceremony to honor the peacekeepers who laid their lives to protect others and "to give war-torn countries a chance for peace and hope." Last year, 98 peacekeepers laid their lives while serving under the UN flag.
Following the wreath laying, the UN chief honored 119 peacekeepers with the Dag Hammarskjold medal. "Fifty-eight years ago, Secretary-General Dag Hammarskjöld died in a plane crash in the Congo while trying to broker a peace agreement to end the conflict in the country," he said, describing the former UN chief as "a tireless and fearless champion of peace" who took "robust action when needed."
The recipients of the medal this year included military and police personnel, international civil servants, national staff and UN volunteers from 38 countries who served in 12 different UN peace operations around the world.