New Delhi, May 4: As the cyclonic storm Fani move towards Northeast, the Airports Authority of India (AAI), North Eastern Regional Headquarters, today announced that 81 flights have been cancelled across parts of Northeast India. It has been reported that 59 flights in Guwahati, 8 in Agartala, two in Dimapur, two in Lilabari, four in Dibrugarh and six in Imphal were cancelled as precautionary measure.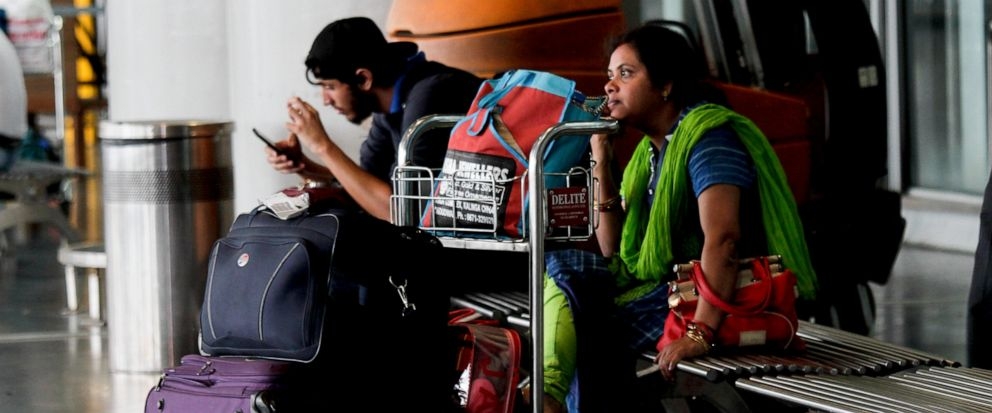 As a precautionary measure to avoid any kind of mishap, the Indian Meteorological Department's (IMD) MeT analysis and numerical model guidance suggested there will be widespread rainfall across northeastern states on May 4. It said there will likely be fairly widespread rainfall over Assam, Meghalaya, Nagaland, Manipur, Mizoram and Tripura. IMD added there will be widespread rainfall activity over Arunachal on 5 May.
The severe cyclonic storm Fani withered some parts of Odisha that killed almost 12 people and massive relief and restoration work was launched across 10,000 villages and urban areas. The Central and state government in unison faced the most powerful cyclone that hit India in the last 20 years. Prime Minister Narendra Modi spoke to Odisha Chief Minister Naveen Patnaik and discussed the prevailing situation in the aftermath of the cyclone's landfall in the coastal state.
The extremely severe cyclonic storm, which made landfall at Puri on Friday, unleashed abundant rain and windstorm that gusted up to 200 kmph, blowing away thatched roofs of houses, swamped towns and villages, before weakening and entering West Bengal.
Commending the Indian Meteorological Department, the UN agency for disaster reduction appraised the "almost pinpoint accuracy" of early warnings that helped authorities conduct a well-targeted evacuation plan. This also helped in minimising the loss of life as extremely severe cyclonic storm Fani made landfall near the coastal city of Puri.