New Delhi, May 9: In the AgustaWestland VVIP chopper case Delhi court Thursday issued fresh summons against In a Special judge Arvind Kumar summoned Syms, named as an accused in the supplementary charge sheet, to appear before the court. He was Christian Michel's business partner. Syms and Michel are both directors of the two firms.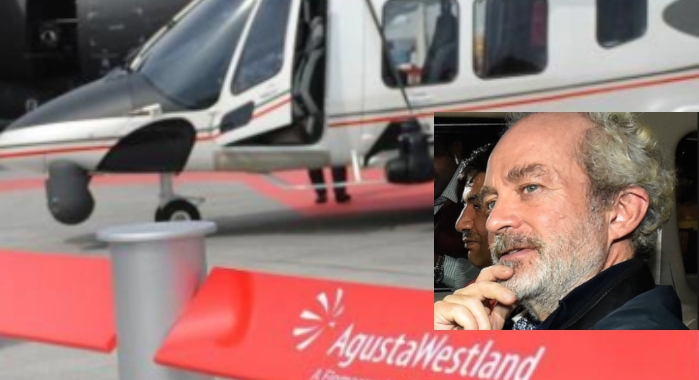 Fresh summons issued against David Nigel John Syms, an alleged middleman and business partner of British national Christian Michel, in the AgustaWestland VVIP chopper case. Michel was arrested by the Enforcement Directorate on December 22 last year after his extradition from Dubai.
He is among the three alleged middlemen being probed in the chopper scam by the Enforcement Directorate and the Central Bureau of Investigation. The others are Guido Haschke and Carlo Gerosa.
Case in brief--
The Indian Ministry of Defence (MoD) signed a contract to purchase 12 AgustaWestland AW101 helicopters in February 2010 for the Communication Squadron of Indian Air Force to carry the President, PM and other VVIPs. Controversy over the contract came to light on 12 February 2013 with the arrest of Giuseppe Orsi, the CEO of Finmeccanica, AgustaWestland's parent company by Italian authorities over corruption and bribery charges
Augusta Westland VVIP chopper deal, the Indian helicopter bribery scandal refers to a multimillion-dollar corruption case in India, wherein money was paid to middlemen and Indian officials in 2006 and 2007 to purchase helicopters for high-level politicians. As per the CBI, this amounted to ₹2.5 billion (US$36 million), transferred through bank accounts in the UK and UAE.
It came to light in early 2013, when an Indian national parliamentary investigation began into allegations of bribery and corruption involving several senior officials and a helicopter manufacturer Agusta Westland surrounding the purchase of a new fleet of helicopters.