Guwahati, May 9: Renowned for its epitome beauty gifted by mother nature, Assam has sparkled with being one of the tourist destinations in India. With scenic beauty, the state has also been blessed with wildlife which has recently poured in some gift for Assam. Apparently, the state of Assam has won the "Best Destination for Wildlife in India" award at the recently held Travel Awards 2019, organised by the Lonely Planet Magazine India.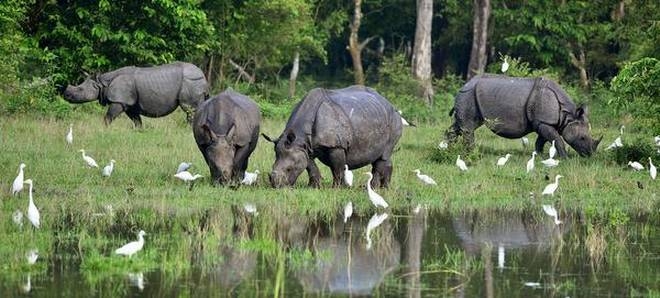 Mentioning some of the relinquishing beauty and sparks of nature, the magazine praised the state for its wildlife beauty. The award mentioned some of Assam's specialities which include resident rhinos of Kaziranga National Park, grasslands of Manas National Park, which is known for its habitat of tigers, rhinos, elephants, water buffaloes etc, bird-watching at Nameri National Park.
It also mentioned Dibru-Saikhowa National Park, which known for feral horses, birds and naturally regenerating willow trees, as well as Orang National Park, also known as Mini Kaziranga.
This was the 8th Lonely Planet Magazine India Travel Awards which featured over 23 national and international categories.