New Delhi, May 9: People who are born with certain neuromuscular disorders and some may develop degenerative disorders. Stem Cell Therapy (SCT) is the treatment of various disorders. Coming to the aid of a man suffering from a rare life-threatening neuromuscular disorder, the Delhi High Court has allowed the clinic from where he had been receiving stem cell therapy to provide him treatment even as the New Drugs and Clinical Rule, 2019 include "stem cell-derived products" as "new drugs" thereby requiring a clinic to obtain licence from central licensing authority for clinical trials, usage or treatment of stem cell. These stem cells can be procured from a lot of different sources.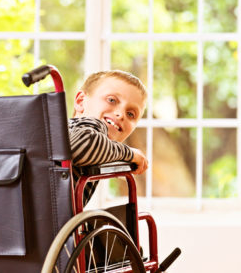 Justice G S Sistani and Justice Jyoti Singh allowed the clinic to resume the treatment of the petitioner till such time it applied for a licence and the same was processed. The court noted that the man was gradually losing muscle strength with the treatment coming to a halt following the new Drug Rules.
In the instant case, the petitioner suffered from a Neuro-Muscular Disease which causes disorder, affects the anterior horn of the spinal cord and the brain leading to weakening of muscles.
What is the neuromuscular system?
The brain controls the movements of skeletal (voluntary) muscles via specialised nerves. The combination of the nervous system and muscles, working together to permit movement, is known as the neuromuscular system.
Neuromuscular disorder disorders or exacerbation of diseases of the peripheral nervous system that are rapidly progressive and potentially life-threatening. Such disorders can affect any level of the peripheral nervous system, from the muscle to the anterior horn cell. While their clinical manifestations may vary, severe morbidity and mortality is most frequently the result of neuromuscular respiratory failure. various serious and non-serious disorders to life-threatening, by using stem cells. SCT Used to potentially treat more than 80 disorders, including neuromuscular and degenerative disorders.
Symptoms of neuromuscular disorders-
Muscular weakness
Muscle wastage
Muscular cramps
Muscle spasticity (stiffness), which later causes joint or skeletal deformities
Muscle pain
Breathing difficulties
Swallowing difficulties.
On March 19, 2019, the Union Ministry for Health and Family Welfare notified the new Drugs and Clinical Trials Rules, 2019. The rules aiming to promote clinical research in the country via transparent and faster approvals process. The new rule will be applicable to all new drugs, ethics Committee and investigational new drugs intended for human use, clinical trial, and bioequivalence study. The new rule brings more clarity in terms of Drugs and Medicines.
A stem cell is a cell with the unique ability to develop into specialised cell types in the body. In the future they may be used to replace cells and tissues that have been damaged or lost due to disease.