Islamabad, May 9: After the rejection of bail extension by Pakistan Supreme Court, former Pakistan Prime Minister Nawaz Sharif has returned to prison to serve his term in a corruption case. The former Prime Minister was granted a six-week bail on medical grounds which ended on Tuesday. Sharif surrendered at the Kot Lakhpat jail, where he was accompanied by a procession of Pakistan Muslim League-Nawaz (PML-N) workers led by his daughter.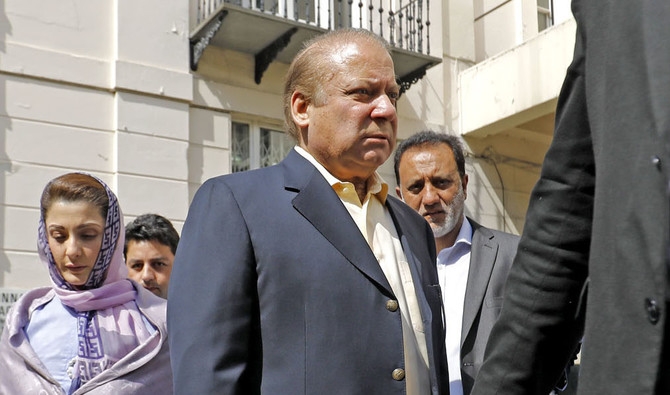 On March 26, Sharif was granted bail as the Supreme Court suspended his seven-year sentence in the Al-Azizia Steel Mills corruption case. The bail was with a condition that he would not leave Pakistan. The bail expired on Tuesday at midnight after the top court dismissed his review petition, requesting permission to go to London for further treatment.
Sharif's lawyers tried hard to get the bail but to no avail. The Pakistan Supreme Court rightly ordered him to continue his jail sentence as the reports on his medical condition proved normal. Also the judges added that Pakistan medical facilities are good enough to provide all necessary treatment to the former Prime Minister.
In December, an anti-corruption court in Pakistan had sentenced Sharif to seven years in jail and fined him $2.5 million (nearly Rs 17.5 crore) in the Al-Azizia Steel Mills corruption case. The court had, however, cleared him in the Flagship Investment case. Allegations have also been levelled against the Sharif family for possessing funds and assets that are disproportionate to their income.