New Delhi, June 10: Highlighting to fortify the already strengthened bilateral relations, Prime Minister Narendra Modi is all set to hold meetings with China and Russia on sidelines of the Shanghai Cooperation Organisation (SCO) summit at Bishkek this week. Clearing off all misleading speculations, India also mentioned that there will be no meeting with Pakistan during this summit.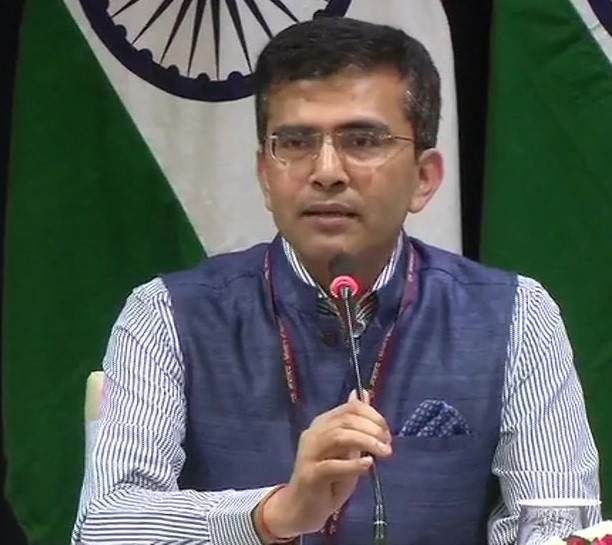 Addressing the media in a press briefing, the Ministry of External Affairs stated that the bilaterals will take place when Prime Minister Narendra Modi is in the Kyrgyz capital of Bishkek to attend the meeting of Council of Heads of State (CHS) of SCO from June 13 to 14. Furthermore, the ministry officials added that India will have bilateral meet with Kyrgyzstan on June 14.
Gitesh Sharma, Secretary (West), Ministry of External Affairs (MEA) said, "There will be a bilateral meeting between PM Modi and President Putin, and between PM Modi and Chinese President Xi Jinping on the sidelines of SCO Summit in Bishkek, Kyrgyzstan."
Responding to a question regarding a probable India-Pakistan meeting, or even a bilateral between India and Iran, the Secretary (West), Gitesh Sarma, said that there is limited time available due to which "requests for other bilateral will be processed as we go along. "However, MEA Spokesperson Raveesh Kumar firmly outlined that no meeting between India and Pakistan is being organised.
The SCO summit was described as a "friendly gathering," by Raveesh Kumar who added that the meeting reflects consensus as the documents are previously negotiated.
Outlining the importance, MEA stated that the leaders participating in the Summit are expected to focus their discussions on the global security situation, multilateral economic cooperation, people-to-people exchanges and also on topical issues of international and regional importance.