Sangrur, June 10: A more than 100 rescuers of the National Disaster Response Force (NDRF) continue to save a two year old chap in Punjab's Sangrur district after they reached close to the boy who has been trapped in a 150 foot deep abandoned borewell for over 5 days now.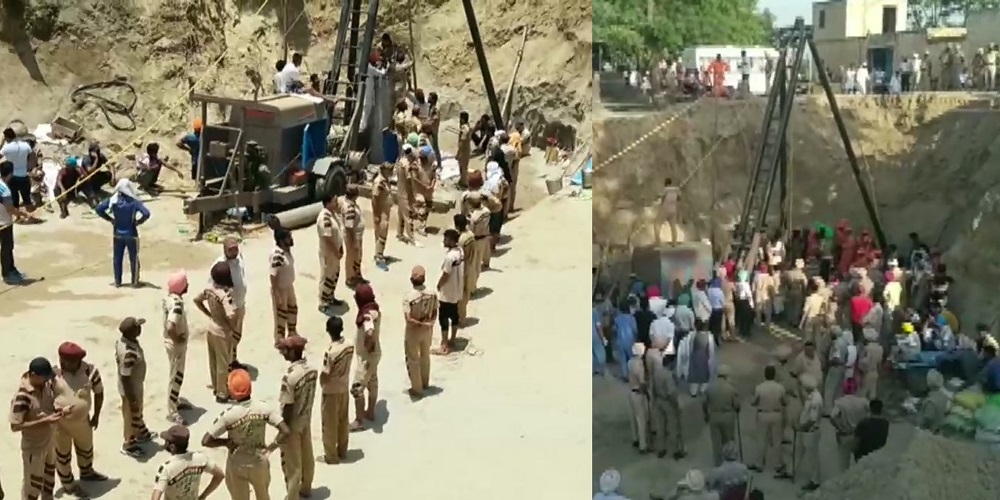 The operation resumed in the morning after a delay of five hours due to a technical snag to recover the boy who fell into the narrow and deep borewell on the evening of June 6. "This is one of the most complex rescue operations undertaken in the country", said an NDRF official.
Special teams have meanwhile worked day and night in a tunnel dug parallel to the bore well, all with a common cause to save the child. "A team of doctors and ambulances have been stationed at the spot. A movement in the child's body was noticed at 5 a.m. on Saturday, almost 40 hours after the incident. After that there was no movement seen", the official added.
The rescue team, comprising 26 members of the NDRF and the Indian Army with district administration staff, has been involved in the day and night operation at Bhagwanpura in Sunam subdivision, around 15 km from district headquarters at Sangrur.